TRXL Newsletter
🗞️ AEC/tech Newsletter #18
👋🏼 Hi there! The AEC/tech Newsletter supplements the TRXL Podcast to fill in the details of what's happening in the AEC/tech landscape. Happy reading.
This week's headlines:
Concert's new productivity features
Concert has introduced new team productivity features on their platform, including improved collaboration and task management, new visualization tools, and an intuitive interface. The features aim to enhance file distribution, decision making, real-time insights, and permissions and role-based functions. Concert's platform optimizes digital project collaboration and delivery with blockchain-backed technology for verifiable proof-of-authorship, filling a void in AEC infrastructure for real-time sharing and decision-making. Read this post.
The New York Times on AI in AEC
The New York Times has published an article on how AI can help address challenges in the AEC industry, with a focus on construction. The article highlights how companies are embracing AI tools to reduce waste and shorten timelines, and how large contractors are betting big on technology to address labor shortages. Read this post.
ICON launches 3d-printed affordable housing competition
As talked about in episode 110 of the TRXL podcast, Initiative 99, a design competition in partnership with Dezeen, invites architects and designers to submit home designs that can be built for under $99,000 using 3D-printing technology to tackle the issue of inadequate shelter for over 1.2 billion people worldwide. The competition has a $1 million total prize purse. Read this post.
Arcol Preview Release available for one week only
Arcol is a cloud-based design workflow tool that you access through your web browser. They are offering a preview release for users to experience the product and provide feedback for only a few more days. Read this post.
Architects' Institutes express concern around the use of AI in design
The Royal Institute of British Architects, the American Institute of Architects, and the Australian Institute of Architects have each released guidance and policy requests to their respective governments emphasizing the need for caution and ethical considerations when using artificial intelligence in architecture due to the impact of AI on the architecture industry and the ethical concerns surrounding its use in design. Read this post.
---
Don't miss the latest TRXL podcast episodes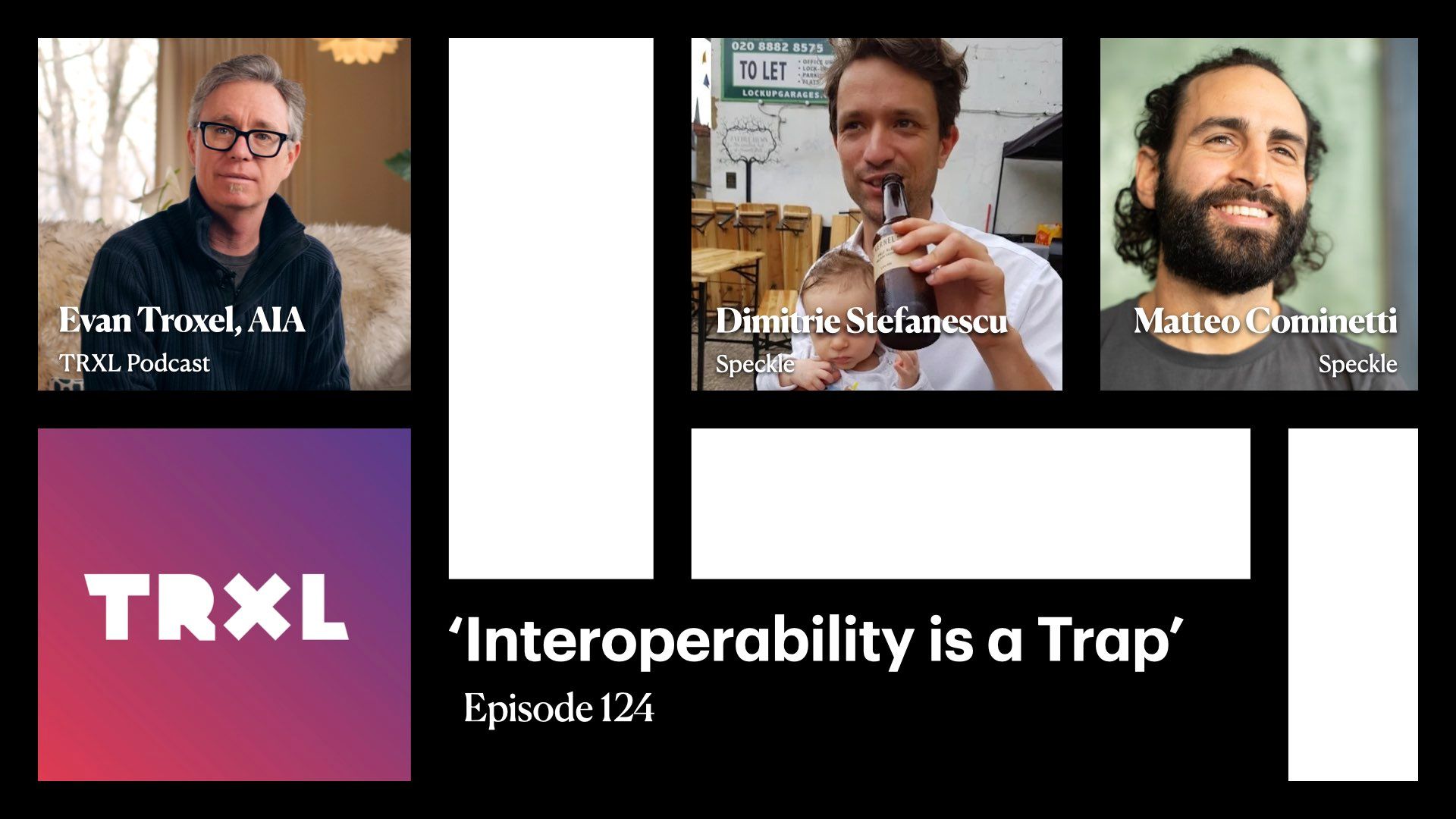 🎧
Dimitrie Stefanescu and Matteo Cominetti of Speckle join the podcast to talk about Speckle: an open-source data platform for the architecture, engineering, and construction (AEC) industry, which aims to make it easier for people to connect their tools and share data. We also discuss how the platform's community-built connectors enable users to connect to Rhino, Revit, AutoCAD Civil 3D, Excel, and many more applications via the cloud.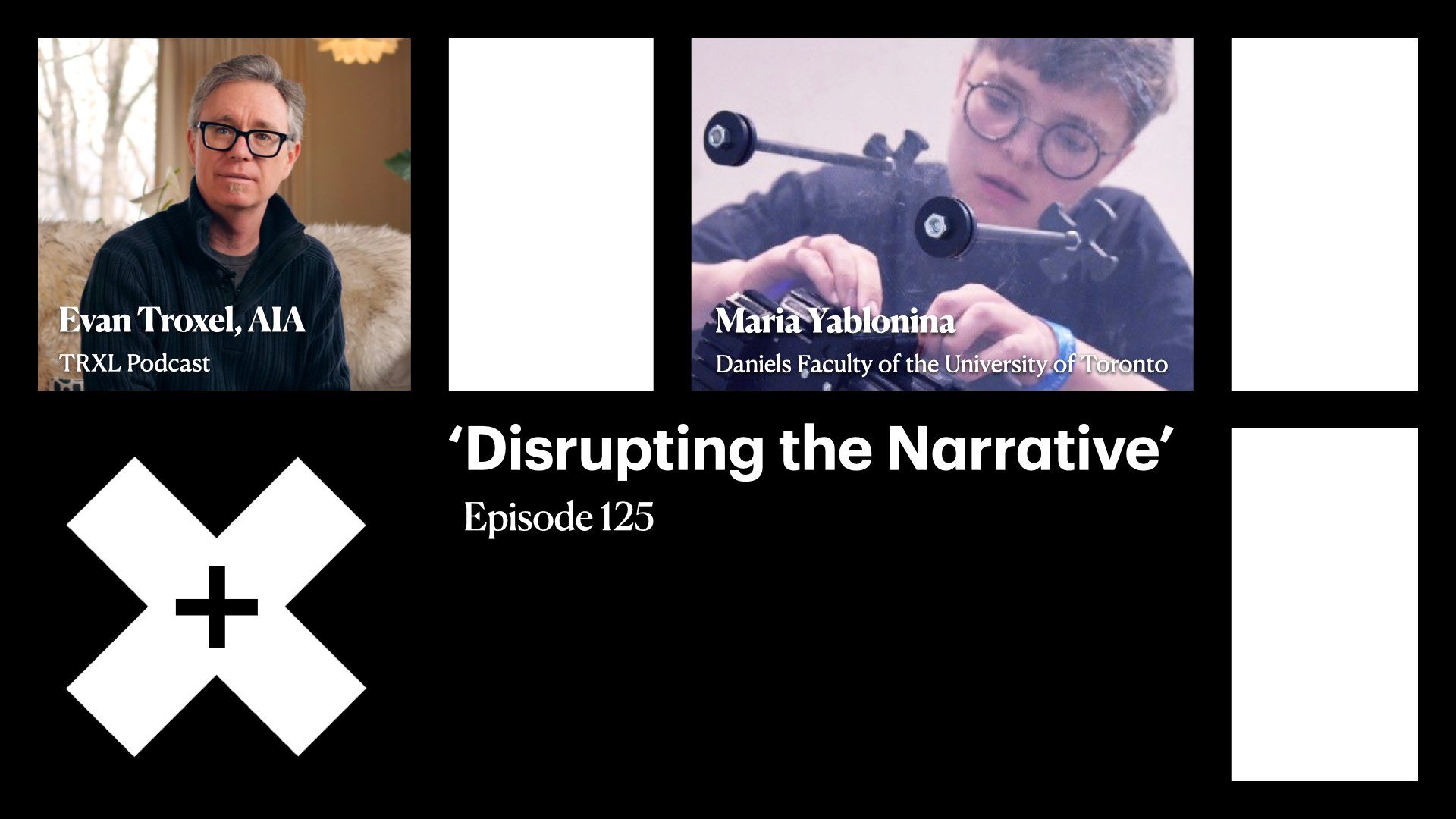 🎧
Maria Yablonina of the Daniels Faculty of Architecture, Landscape, and Design at the University of Toronto joins the podcast to talk about robotics in architecture; specifically her work in developing tools and machines to aid in construction projects where she emphasizes the importance of both considering practical applications and involving workers in the development process. Maria also highlights the need for interdisciplinary collaboration and the importance of empathy and literacy in navigating different fields.