Welcome news for us Mac users: ShapeDiver recently announced they added support for the Mac version of Rhino 7.
Are you interested in building your own online configurator, including a 3d model and changeable parameters? Look no further.
ShapeDiver lets you upload and display your Grasshopper models online in a few clicks, along with their parameters. Once uploaded, these models can be shared, embedded and integrated into any web application.

Build e-commerce websites, automate manufacturing and involve all stakeholders in the design process of your product.
While it's not as snappy as changing parameters inside Grasshopper itself, having the flexibility on a web page (here's a good example) where your customers can play with sliders and design options is a huge benefit. All you need is a landing page on your site for them to explore your designs, make some selections, and place an order.
Here are the release notes on Food4Rhino. I just checked and v1.15 is indeed listed inside the Package Manager.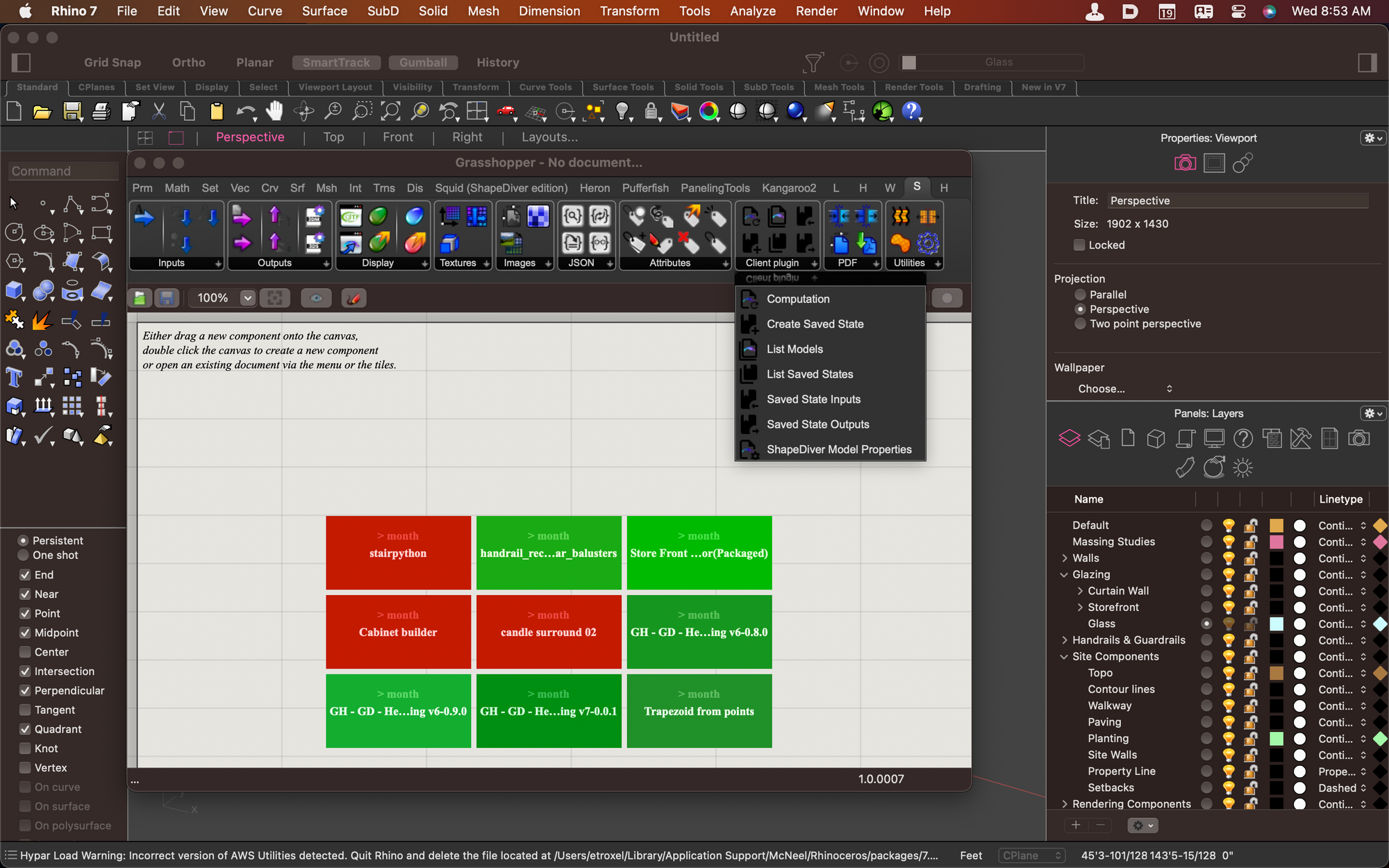 Another new ShapeDiver development is the ability to bring Saved States (think of them as configured model snapshots) from the web interface back into Rhino via Grasshopper. They call this "accessing remote ShapeDiver models from Grasshopper" and you can see it in action in this short video.
💡
Take a load off. Get a weekly-ish newsletter digest of AEC/tech stories sent directly to your inbox.
Subscribe here
.