Rhino
Rhino 8 beta now available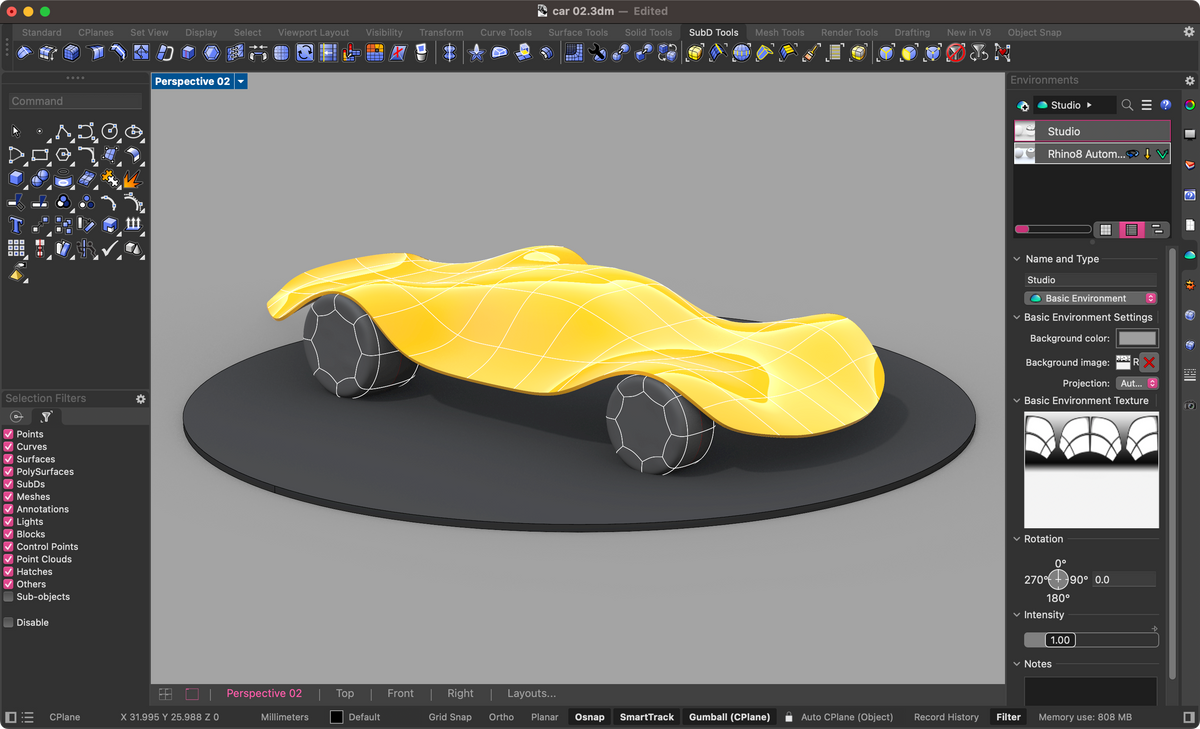 The forthcoming version of Rhino is in its final phase before being officially released for everyone willing to pay for an upgrade or grab a new license*.
No longer a work-in-progress (WIP), Rhino 8 is now in beta on both Mac and Windows. My version says it expires on October 27th, so I expect the official release to happen around that time, which is a just little more than a month away.
McNeel:
What is BETA? We're not adding any new features, nor are we making significant changes to the UI. We're also done breaking the APIs, so plug-ins written for this Beta will work in the commercial release of Rhino 8.

For the next few builds, we'll be wrapping up documentation, localization, and working with our third-party developers to get their plug-ins tested in Rhino 8.

Please test all your Rhino 7 plug-ins, scripts, and other tools with Rhino 8 Beta. Rhino will automatically migrate your Rhino 7 plug-ins.
I've been testing it out during the WIP phase and I personally think this is going to be a big release for architectural design in particular. PushPull modeling functionality, clipping sections with live-linked drawings, reflected ceiling plans, a new rendering pipeline and improved UV texture mapping, a new ShrinkWrap routine (great for 3d printing), layout enhancements, SubD modeling updates, and more... all applicable to architectural design.
I'll have more to say about it in the future, but for now, you can give it a try if you have a valid license of version 7 by visiting here.
*Since McNeel sells perpetual licenses of the software, Version 7 will continue to work for as long as the operating system you're using supports it. v7 will not continue to be updated, however. All feature refinements will go into v8 and future features into v9.
📰
Take a load off. Get a weekly-ish newsletter digest of AEC/tech stories sent directly to your inbox.
Subscribe here
.