This is yet another post in the ArchiTalks series, and this time Bob Borson from Life of an Architect has asked us to talk about our favorite things. There will be links to everyone else's posts at the bottom so you can find out what has captured all of us architects' attention.
---
The truth is that I could write about this subject for days because I'm into so many things, but I just don't have the time to get way into it tonight. I still have laundry to fold, you see. Tonight I feel like writing about some of my favorite things that have nothing to do with architecture, which I hope will paint a more complete picture of me. So here are some of the things that I just can't get enough of, and now that I think about it, find myself coming back to again and again throughout my life so far.
Cars
I've had 26 cars (or modes of transportation more precisely) that I can remember. Seriously; I have a spreadsheet. I didn't think there was anything weird about that until I met people that have only had 3 cars are are around the same age as me. That just sounds so boring! When I was 7 years old I could name every car - both make and model - that drove on the streets as we went down to the market. And no, I was not wearing a seatbelt because I didn't have to back then.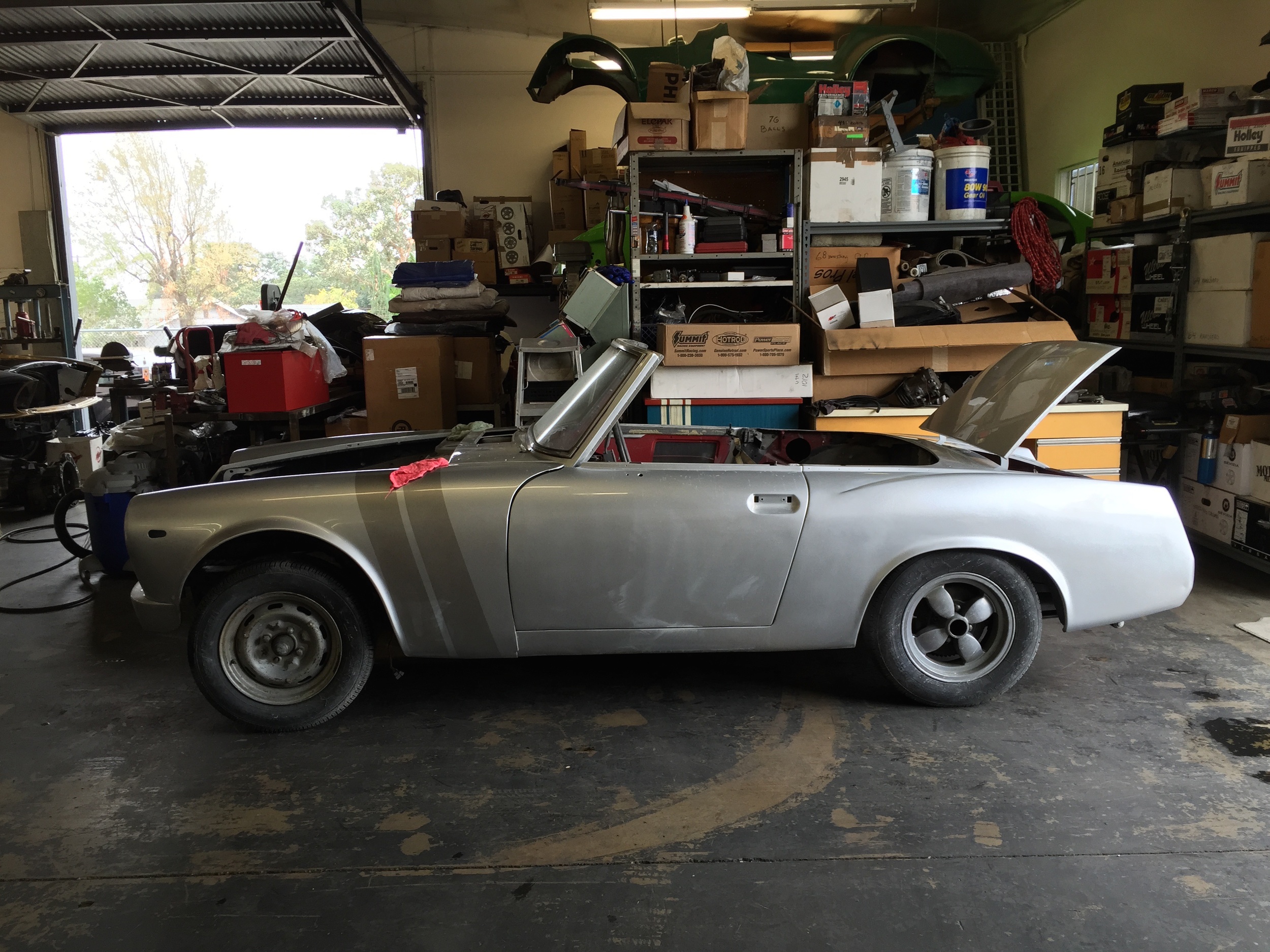 I love experiencing how different designers from different eras have all solved the same problems. Some of the highlights include several Subaru's, a '55 Willy's Wagon, a couple of Toyota Landcruiser's, A Porsche 911, a BMW 2002, a Suzuki SV-1000s street bike, and a '69 Datsun Roadster that I'm currently restoring.
My Datsun project has been in the making for over 10 years and I hope to be finishing it this year. This is probably the longest I've ever owned a single vehicle, and I don't know that I'll ever get rid of it after this journey.
My car experience has run the gamut from street bikes to big-ass SUV's to off-road unstoppables. Twelve of them have either been 4 wheel drive (or all-wheel drive, depending on the vehicle), so I am clearly obsessed with those, both on and off road. There are so many on my list that I've regretted selling, and there are so many more that I still want to own. I get the daily email from Bring A Trailer and I can't wait to see what they've got waiting for me in my inbox.
Being outdoors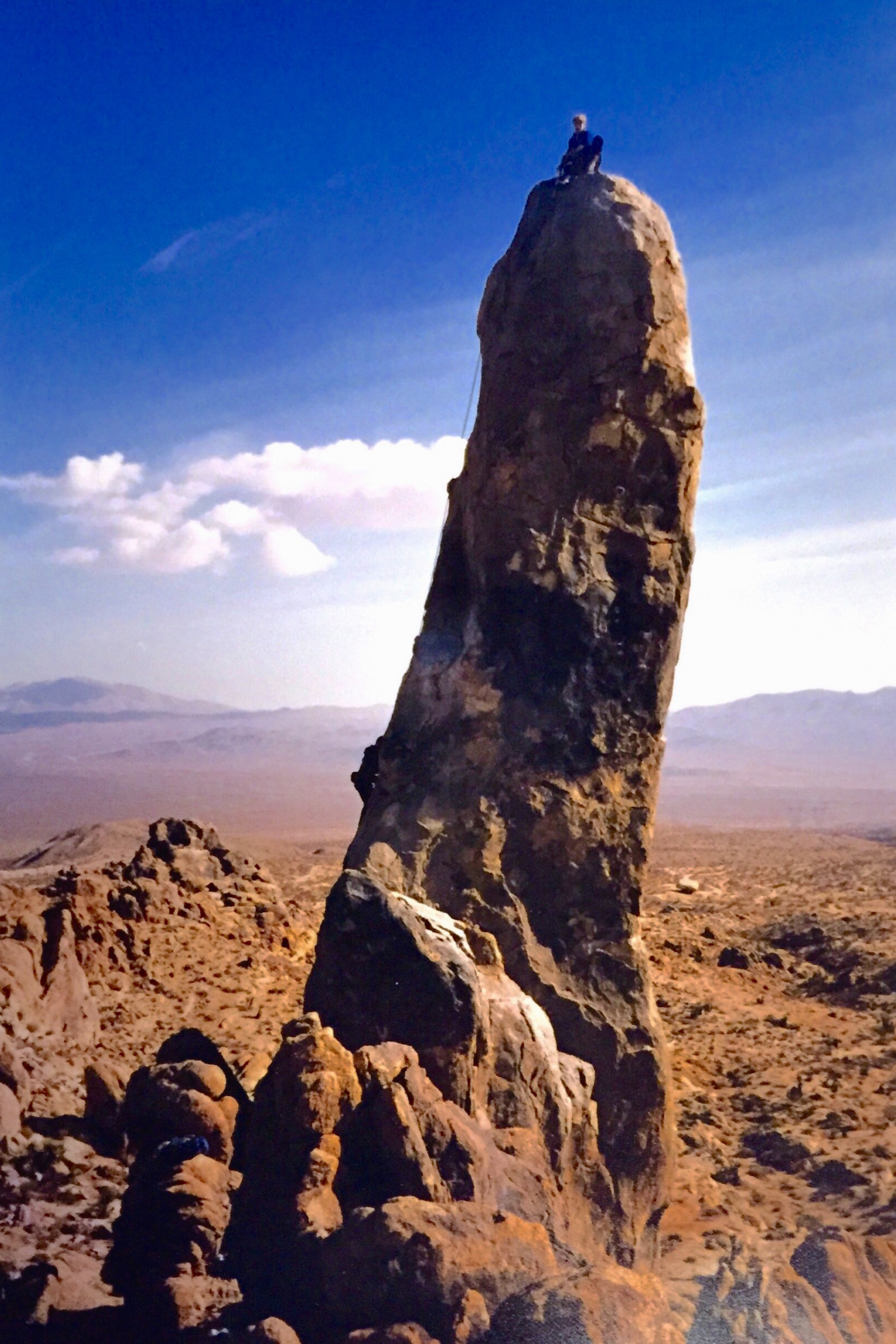 This is my church. When I'm out in nature, I get pretty disconnected from my daily life which is the point. I love to ride my mountain bike and get as far away as my legs will take me. I'm currently riding a Specialized StumpJumper EVO 29er. It is totally one of my favorite things, and last year I rode about 250 miles of trails on it.
I love to do other things outdoors as well. I've been snowboarding for 26 years now and rock climbing for 23 years. Yosemite, Lake Tahoe and Joshua Tree are a few of my favorite places to climb, and it's not too far away for me to get on some world-class rock. I recently went on my second conyoneering trip in Zion National Park and it was pretty epic (pics below).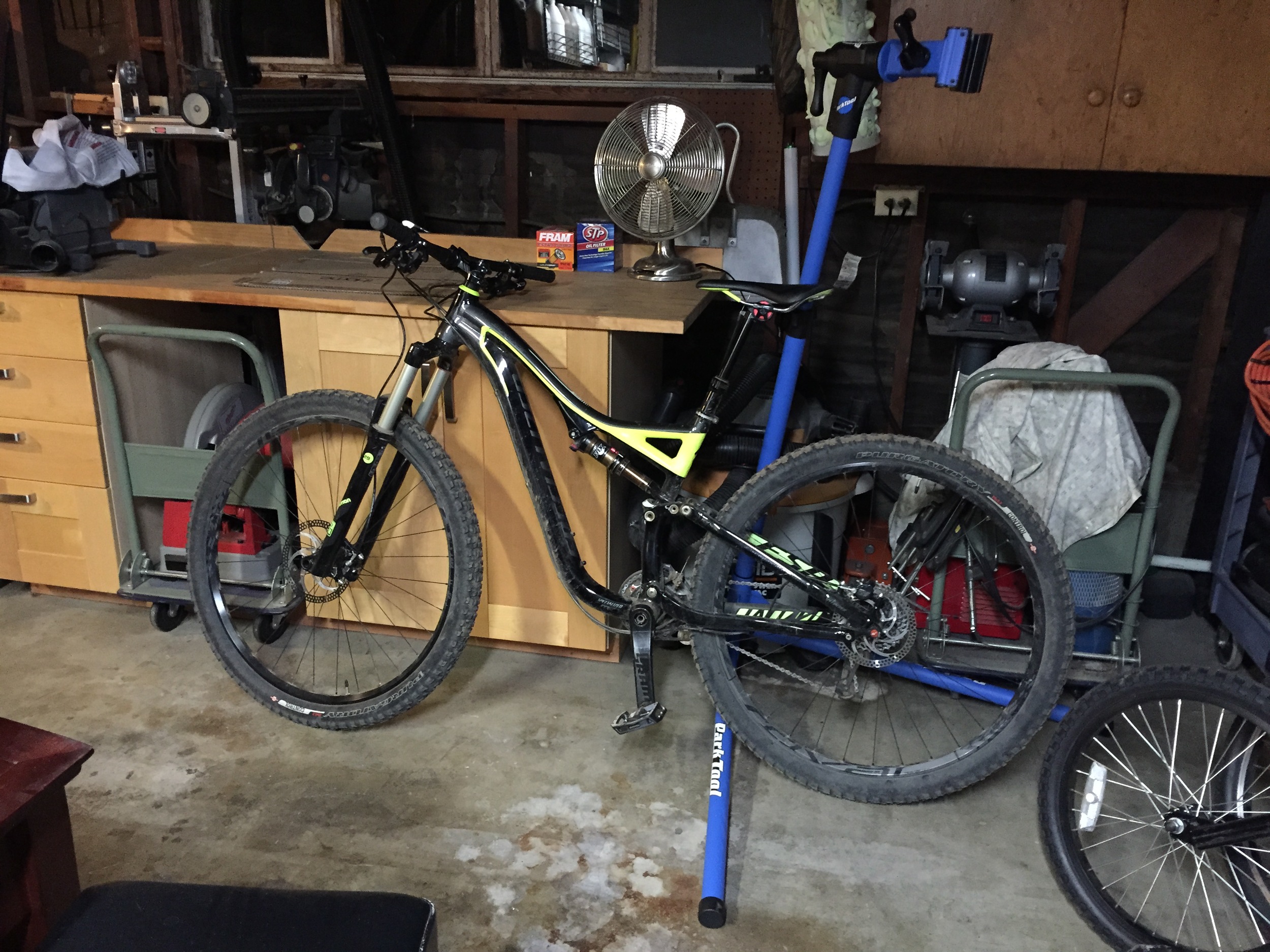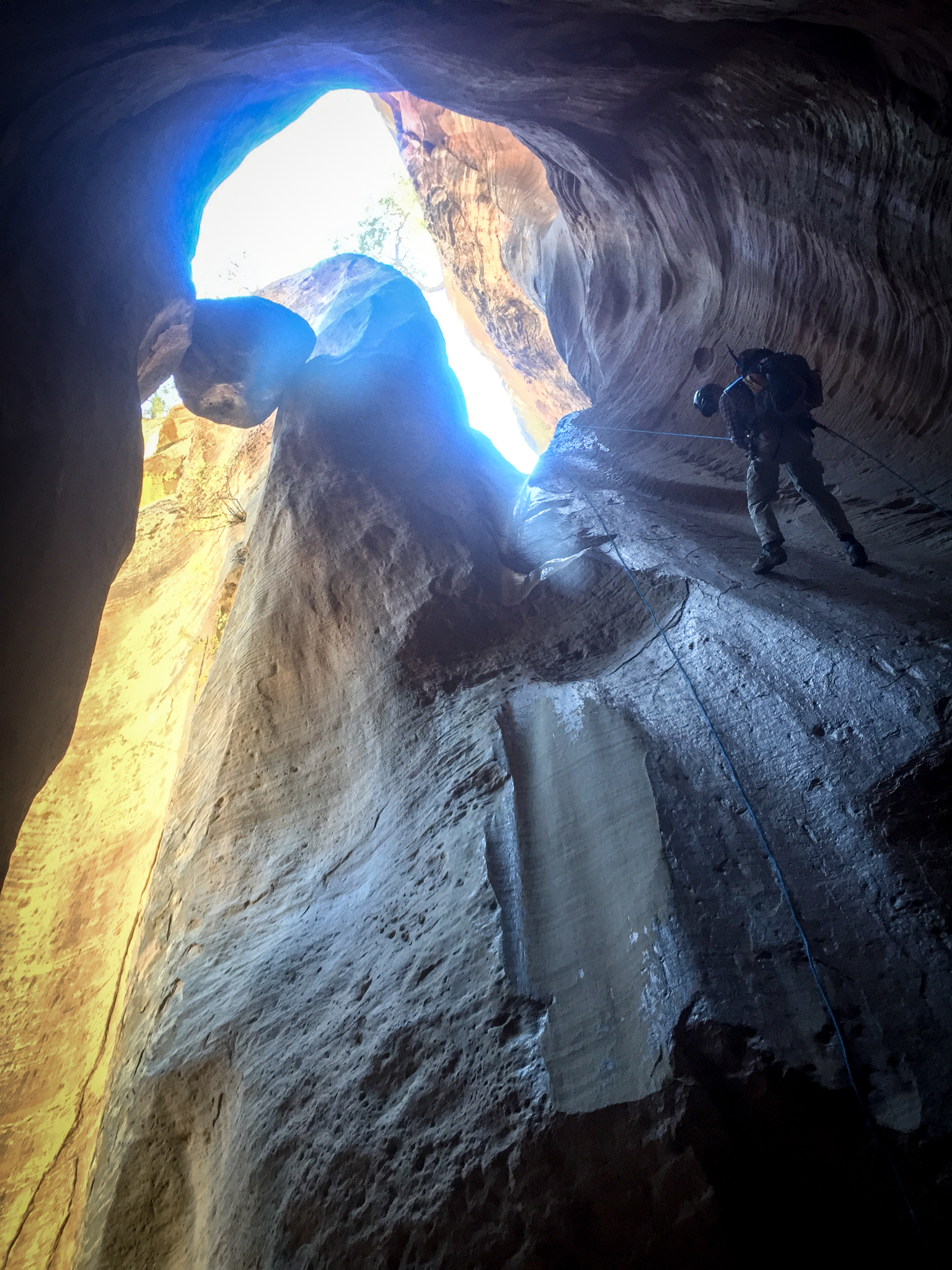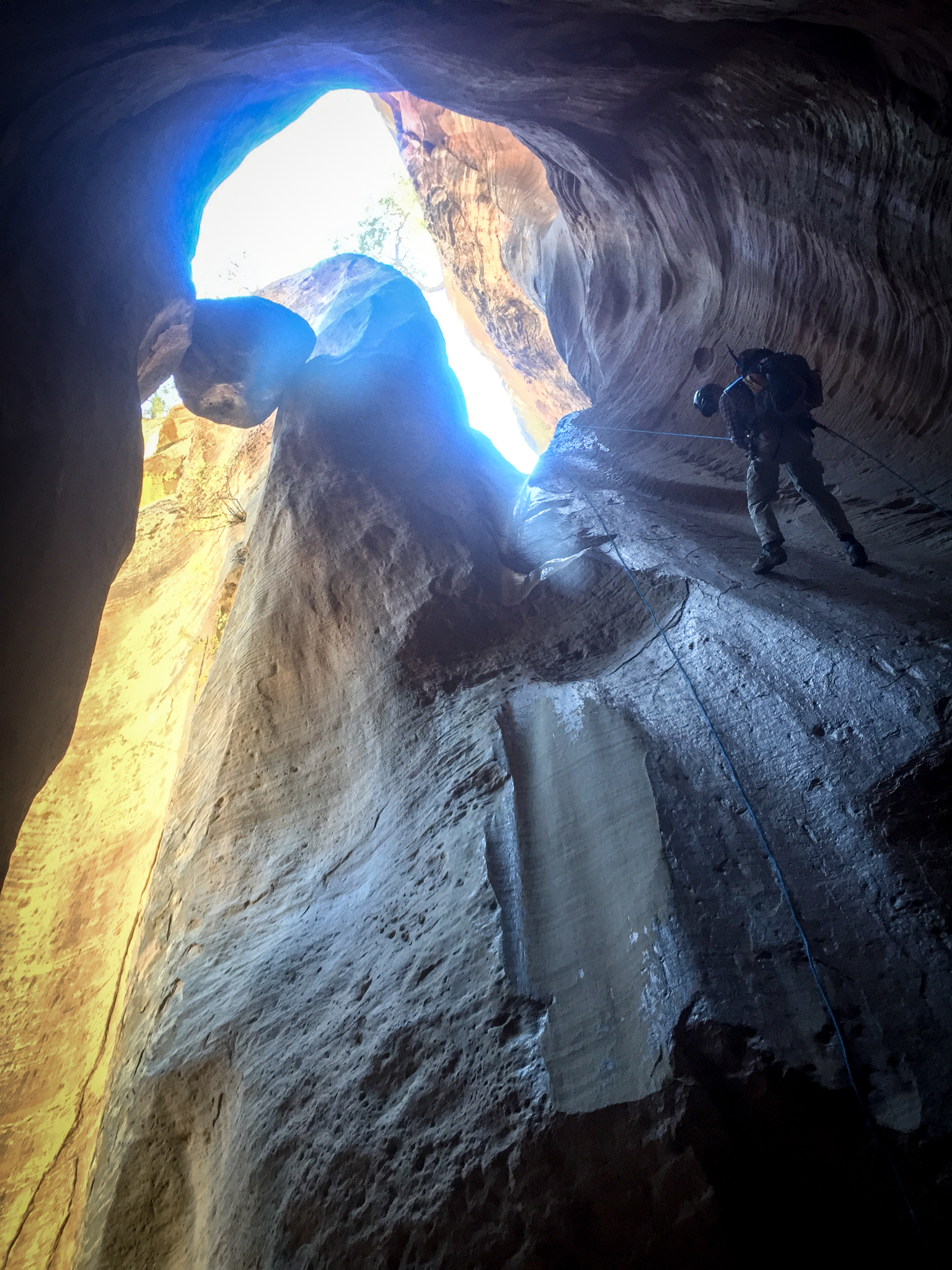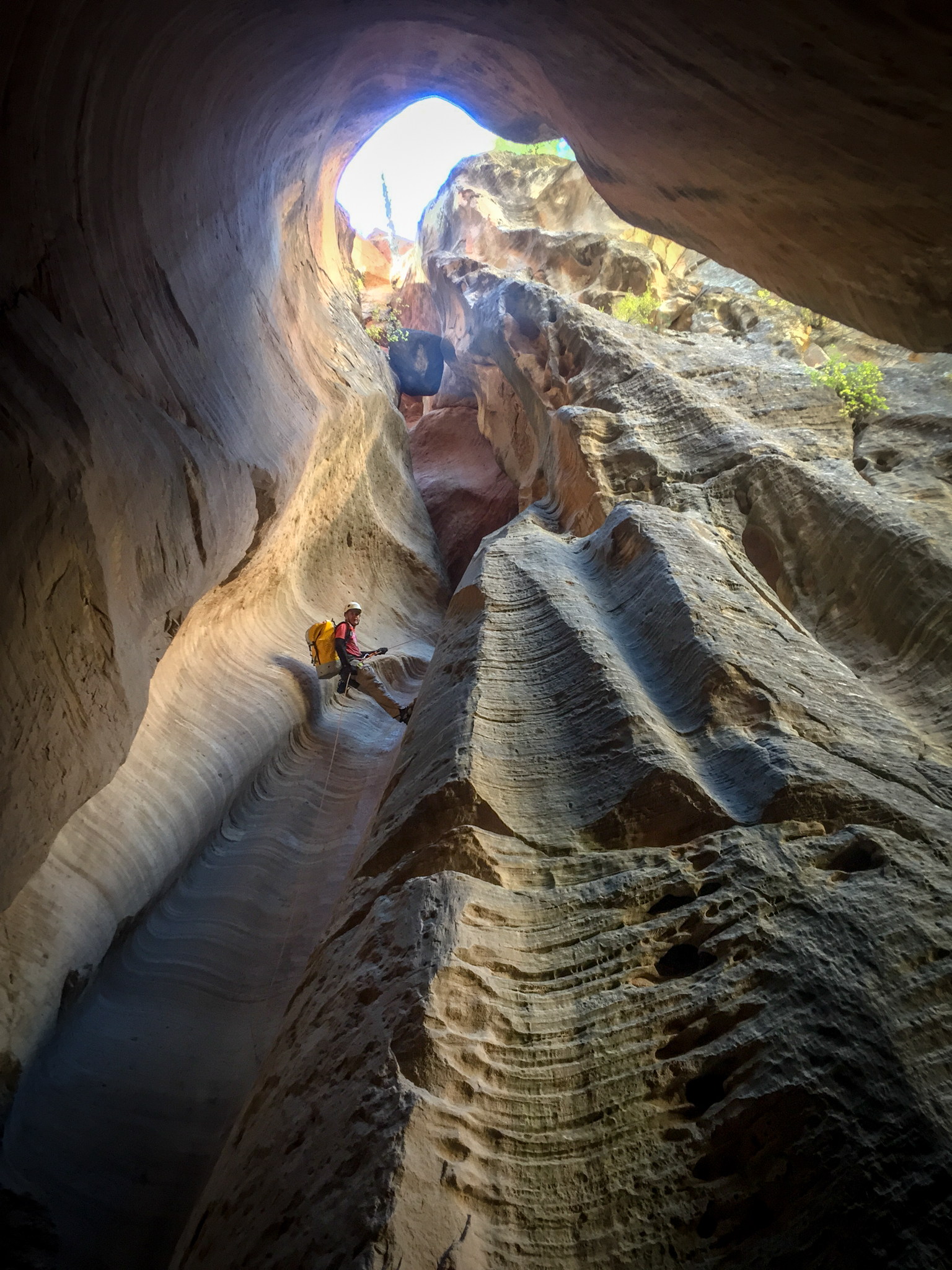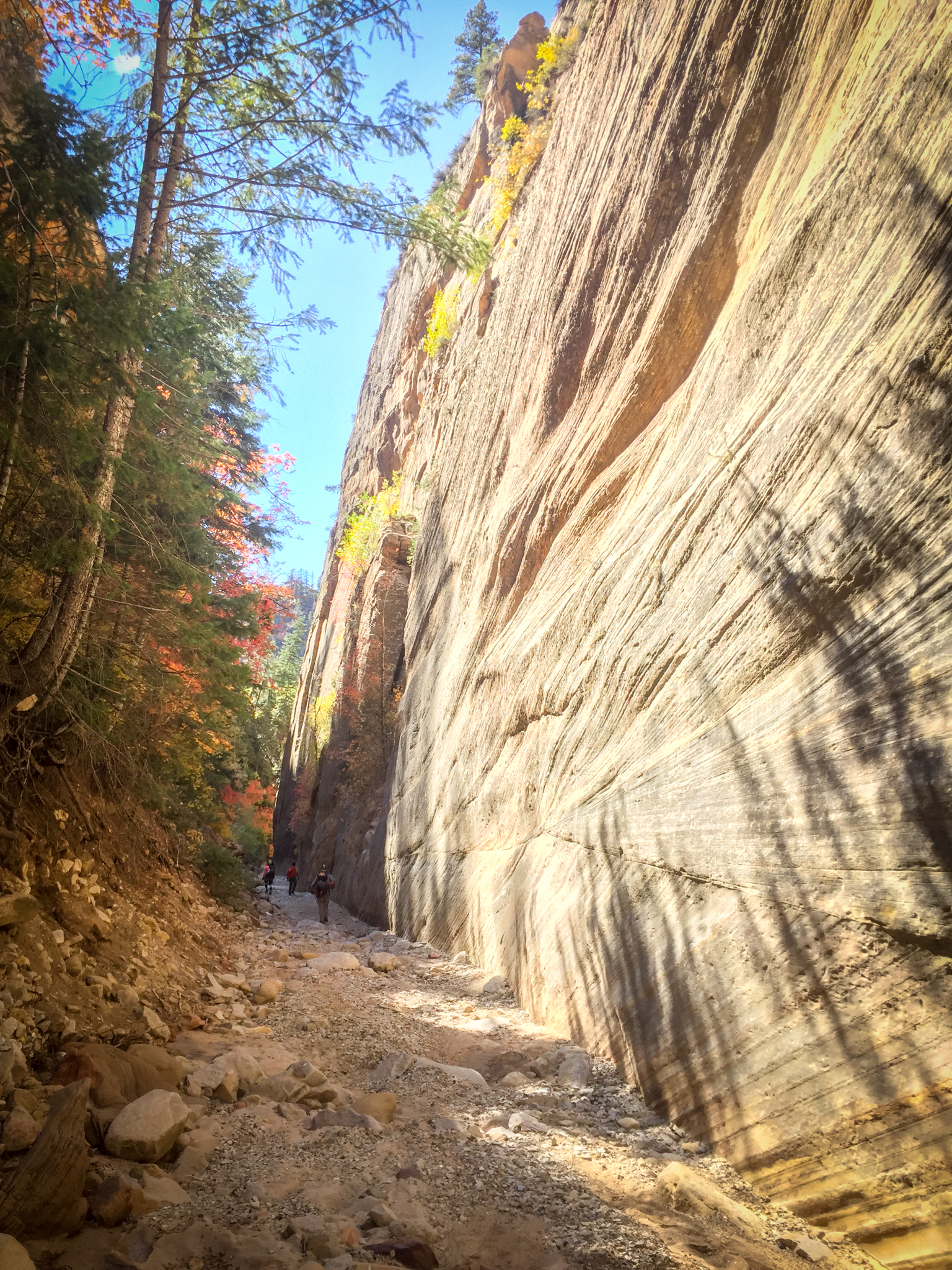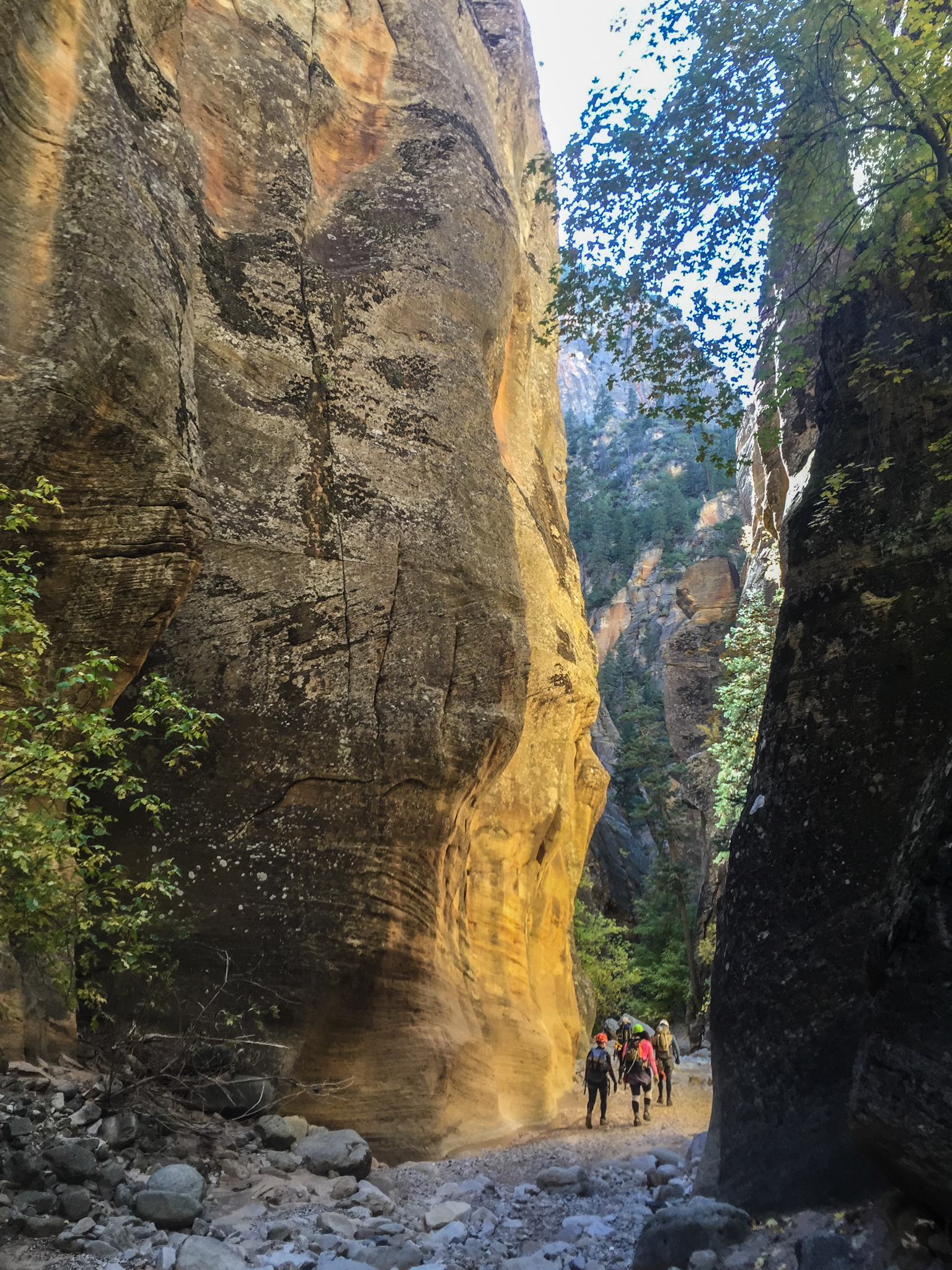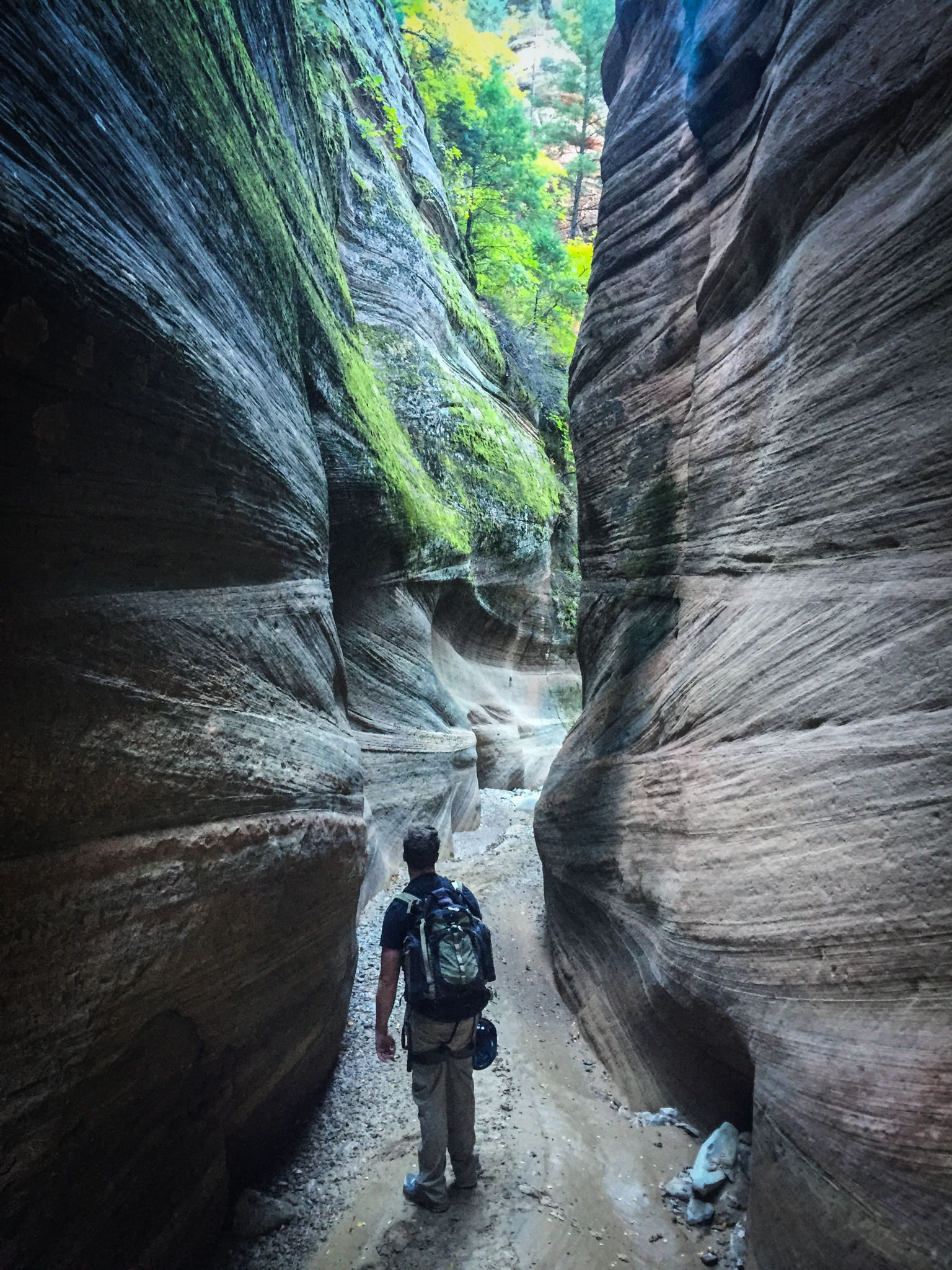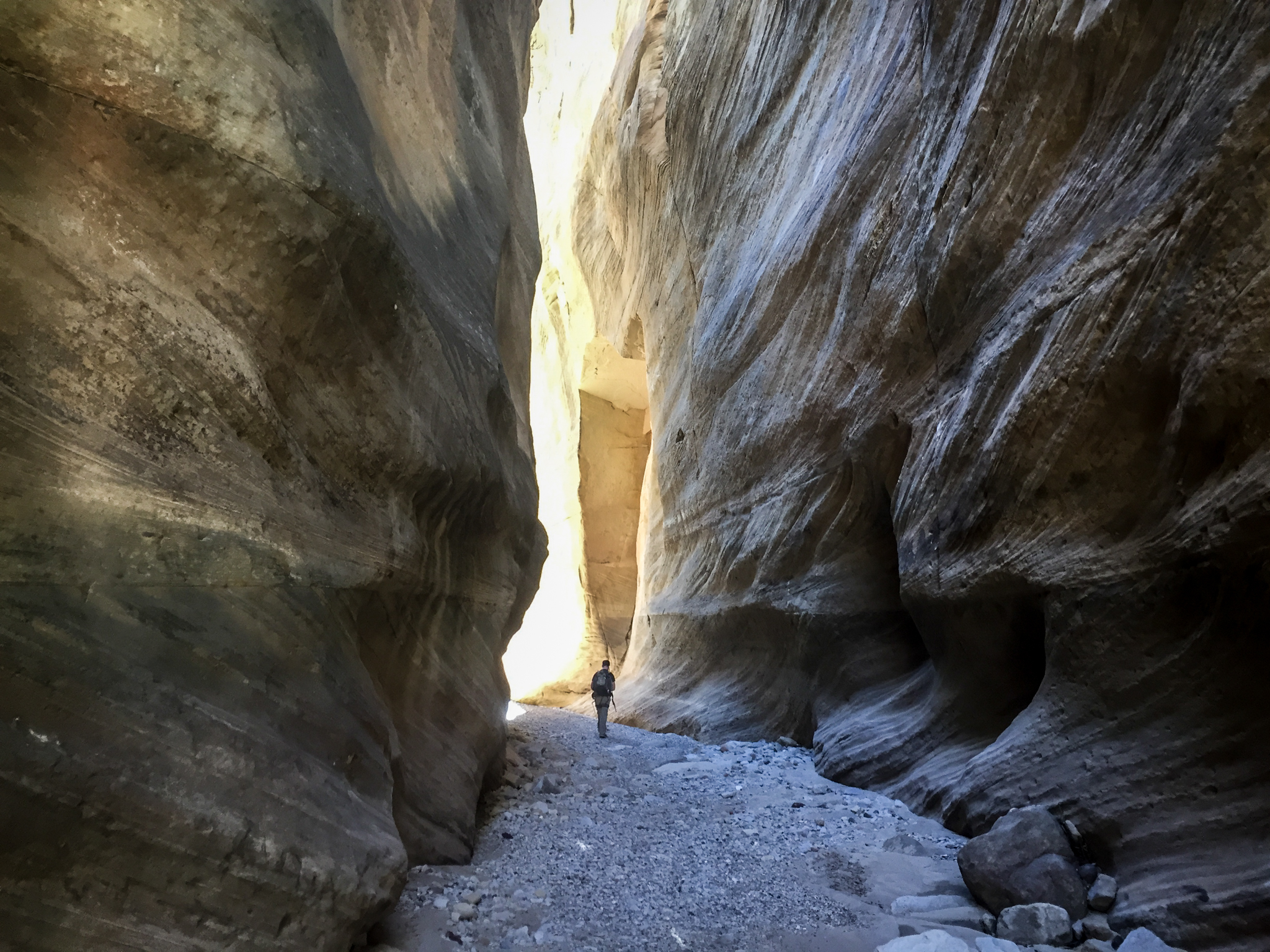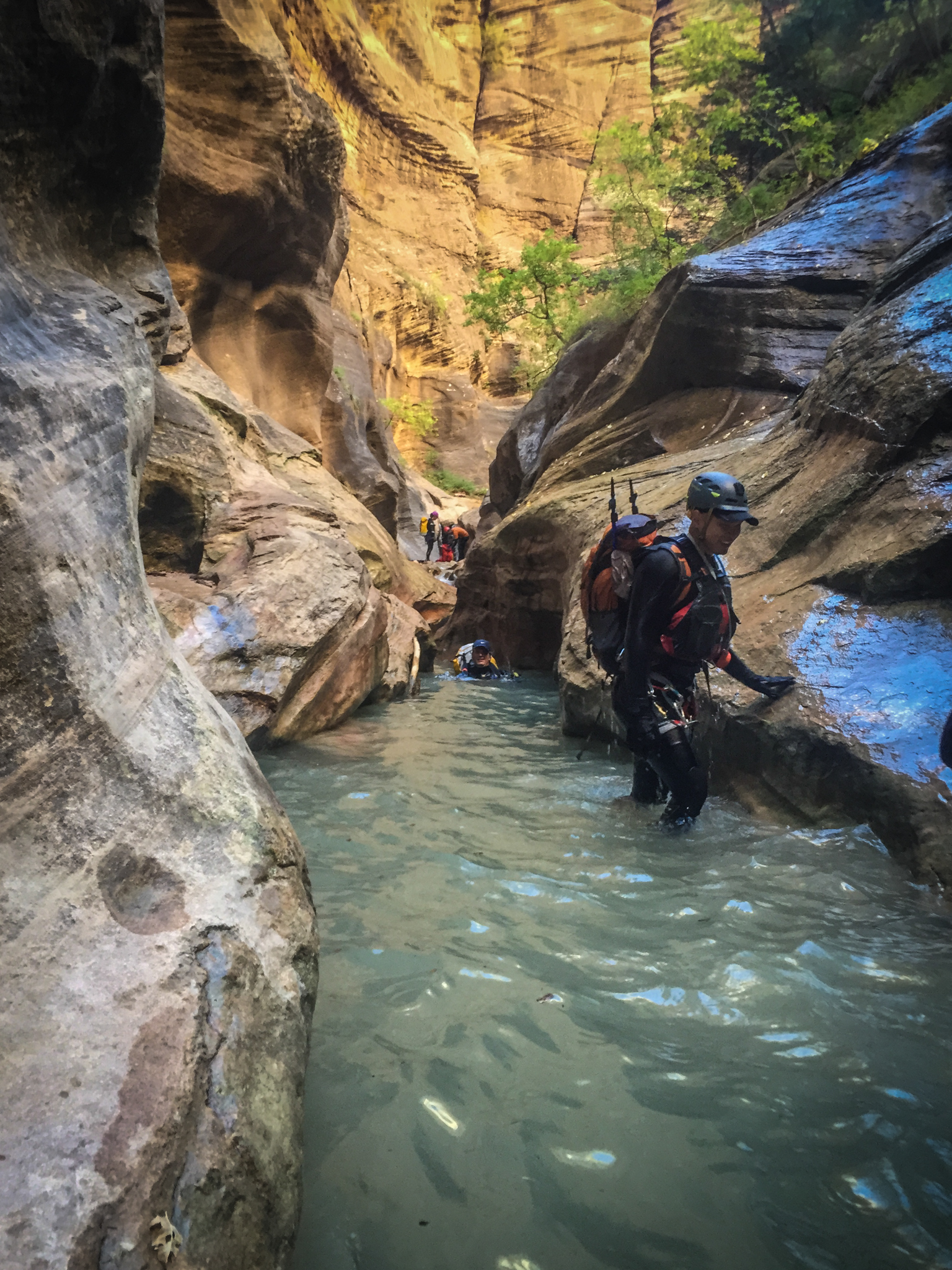 I love to take my kids out and go on adventures on weekends. Just last weekend we went on a 4x4 road up the mountain. It was their first time doing a really rough road like that, and we had a great time exploring the local mountains.
Making things in my workshop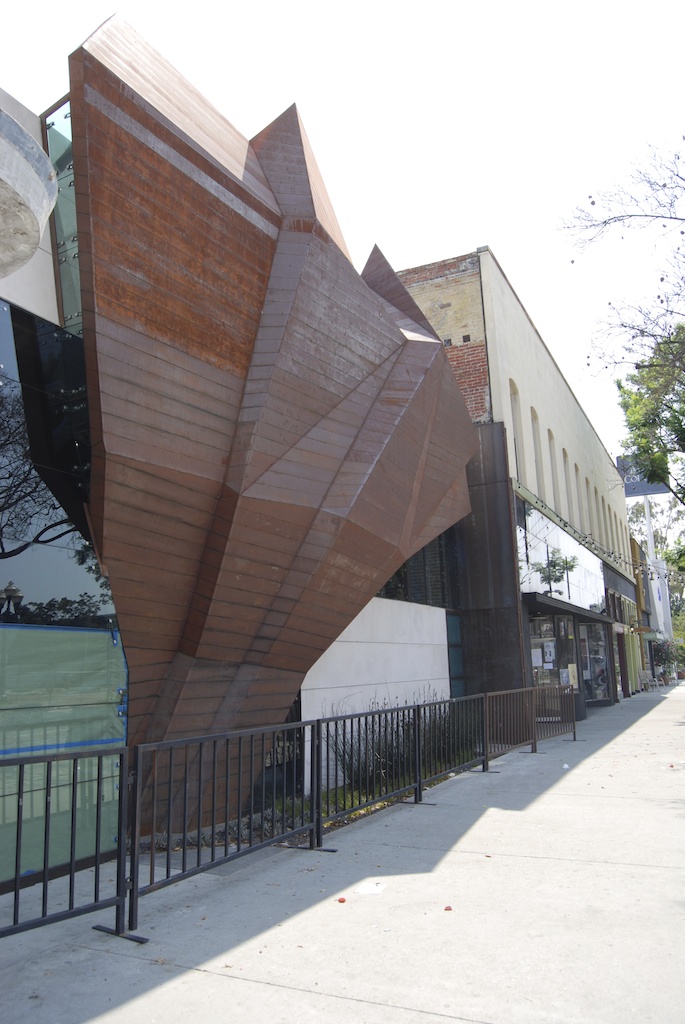 I say in my bio that I'm happiest either outdoors or in my workshop. I love to make things, and that's one reason I became an architect. My garage is my at-home playground. I owe this love to my father - he taught me how to make and fix things. My parents have a house in Truckee, CA that has had a variety of projects going on over the last 30+ years, and I had the great opportunity to be included in many of them.
Now I've taken those experiences and expanded them to do even more like learning how to weld and fabricate. I had a design-build company with a partner and we did some amazing architecture, which was mostly built by us, by hand.
I have a fabulous tool collection and I love to use it. When my wife asks me to make something or fix things, I jump at the opportunity. We've designed and built some pretty cool stuff over the years, and I don't plan on stopping that any time soon. In fact, now that I've completed my architectural license, I plan on doing a lot more of it.
Travel
It shouldn't surprise you that I love to travel. My wife and I have gone on a pretty major trip every year since we met. We've gone to places like Hawaii, Australia and Alaska, and have done some major road trips to places all over the southwestern US and up to Yellowstone National Park. You can see some pictures I've made here.
I'm completely obsessed with teardrop trailers right now, and I think something like this will enable us to travel even more in the coming years. More will be revealed in the coming months.
Tech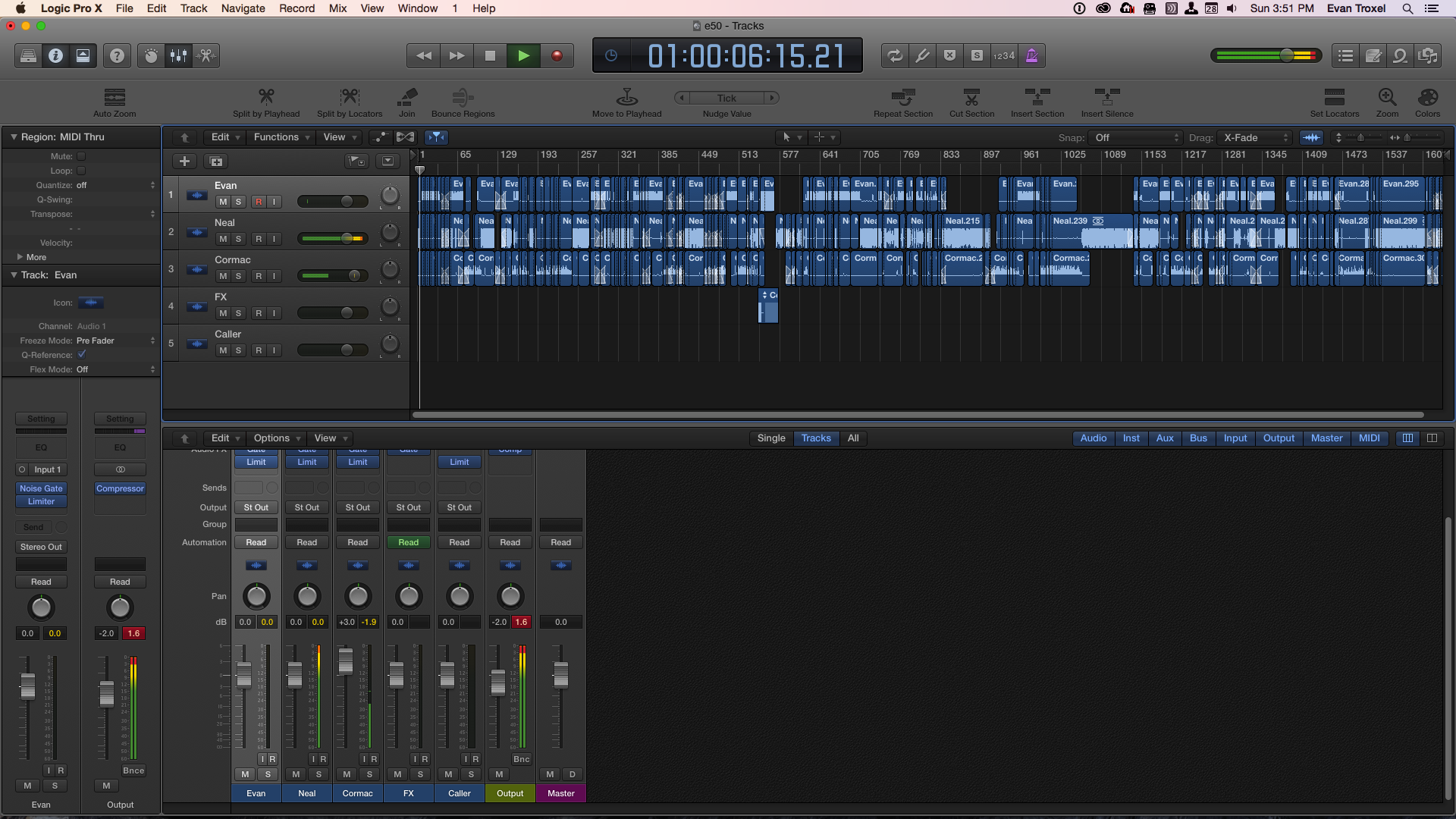 My last favorite thing that I'll mention is technology. I've been very into Apple gear since I was in college, and even before that I used computers for most of my life. For example, I bought a Commodore 64 when I was in the 5th grade with my allowance, and I learned to write code to make my first game back then. Before that my dad had an Apple ][e and some other cool vintage gear.
I've written about my affair with Apple over the years here on my blog before, so I won't duplicate it now, but the reason I bring it up at all is because computers are tools that help me create things. And I think there's a big difference between people who use computers to make things and people who use computers to consume things. I'm in the maker camp, and I use my computers to do some amazing things. If you stroll around my website here, or over on the Archispeak Podcast website, or on my Method Training website you can see some examples.
So these are the things I'm into. Now I want to know what your favorite things are. Leave me a note in the comments, and be sure to check out some of the links below.
---
Click here to see other posts on Twitter using the hashtag #ArchiTalks.
Check out my friends "Favorite Things" blog posts today:
Bob Borson - Life of An Architect
@bobborson
My Favorite Things ... again Matthew Stanfield - FiELD9: architecture
@FiELD9arch
9 Things i Like Marica McKeel - Studio MM
@ArchitectMM
A Few of My Favorite Things Jeff Echols - Architect Of The Internet
@Jeff_Echols
How I Get Through My Day: My Favorite Things Lee Calisti, AIA - Think Architect
@LeeCalisti
favorite things (at least a few) Mark R. LePage - Entrepreneur Architect
@EntreArchitect
Six Simple Acts that Make My Day Lora Teagarden - L² Design, LLC
@L2DesignLLC
My Favorite Things: the pieces of my story Cormac Phalen - Cormac Phalen
@archy_type
Favorite Things Nicholas Renard - Cote Renard Architecture
@coterenard
Favorite Things - Just a Few Rosa Sheng - Equity by Design / The Missing 32% Project
@miss32percent
When the Dog Bites and Bee Stings; Favorite Things Michele Grace Hottel - Michele Grace Hottel, Architect
@mghottel
favorite things... a few of my favorite things... Meghana Joshi - IRA Consultants, LLC
@MeghanaIRA
These are a few of my favorite things.. Amy Kalar - ArchiMom
@AmyKalar
My 10 Favorite Things