TRXL Newsletter
🗞️ AEC/tech Newsletter #23
👋🏼 Hi there! The AEC/tech Newsletter supplements the TRXL Podcast to fill in the details of what's happening in the AEC/tech landscape. Happy reading.
It has been admittedly slow on the newsletter front for a few weeks because I've recently experienced a major career shift. Late July marked the end of my journey with Tect, and I've decided to go all-in with TRXL Media.
This isn't yet the right time or place to lay it all out, but please know that my near term goal is to deliver value to you—the readers, watchers, and listeners of all things TRXL, to build on the great AEC/tech community, and build a sustainable business for me and my family.
My main focus right now is working on this platform. It's still early, but if you're inclined to support what I'm already doing with TRXL you can become a member to do just that, and of course I'm always looking for sponsor collaborations with relevant and compelling brands.
More soon!
In other news, I have just returned from Autodesk University 2023 and can't wait to share my conference experience with you all. It felt like at least a week's worth of activity packed into 2.5 days so it will take a bit of time to filter through it all... some of it will come out in the TRXL podcast episodes, some over on the Archispeak podcast, some on the Confluence podcast, and some in the newsletter here.
Lastly, I've begun to once again write longer posts in order to go deeper in an attempt to provide more insight. There are 2 of these longer articles in this edition. Let me know what you think about the format. Just hit reply.
---
Recent Articles
Thoughts and Observations on This Year's Confluence Event
The Confluence event in Kentucky is a unique and intimate gathering of about 50 people focusing on the AEC industry. With a mix of work and play, the event offers valuable networking opportunities and discussions. This year's topic was AI and ML. Read more.
Rhino v8 is out
Rhino 8 is now available, offering new modeling tools, huge improvments for Mac users, SubD Creases, PushPull workflows, better drafting tools, customizable UI, faster rendering engine, new Grasshopper data types, and more. Read more.
Autodesk Workshop XR: Stepping into the Future of Design Collaboration and AEC Knowledge Transfer
Autodesk Workshop XR is a new platform that seamlessly integrates the virtual world with design, providing a comprehensive solution for design teams in AEC. It offers spatial review and coordination within a collaborative virtual environment leveraging Autodesk's Construction Cloud. Read more.
What's new with Hypar
Hypar recently introduced a new section on their website with a monthly roundup showcasing platform updates. Read more.
💡
Take a load off. Get a weekly-ish newsletter digest of AEC/tech stories sent directly to your inbox.
Subscribe here
.
---
Don't miss the latest TRXL podcast episodes!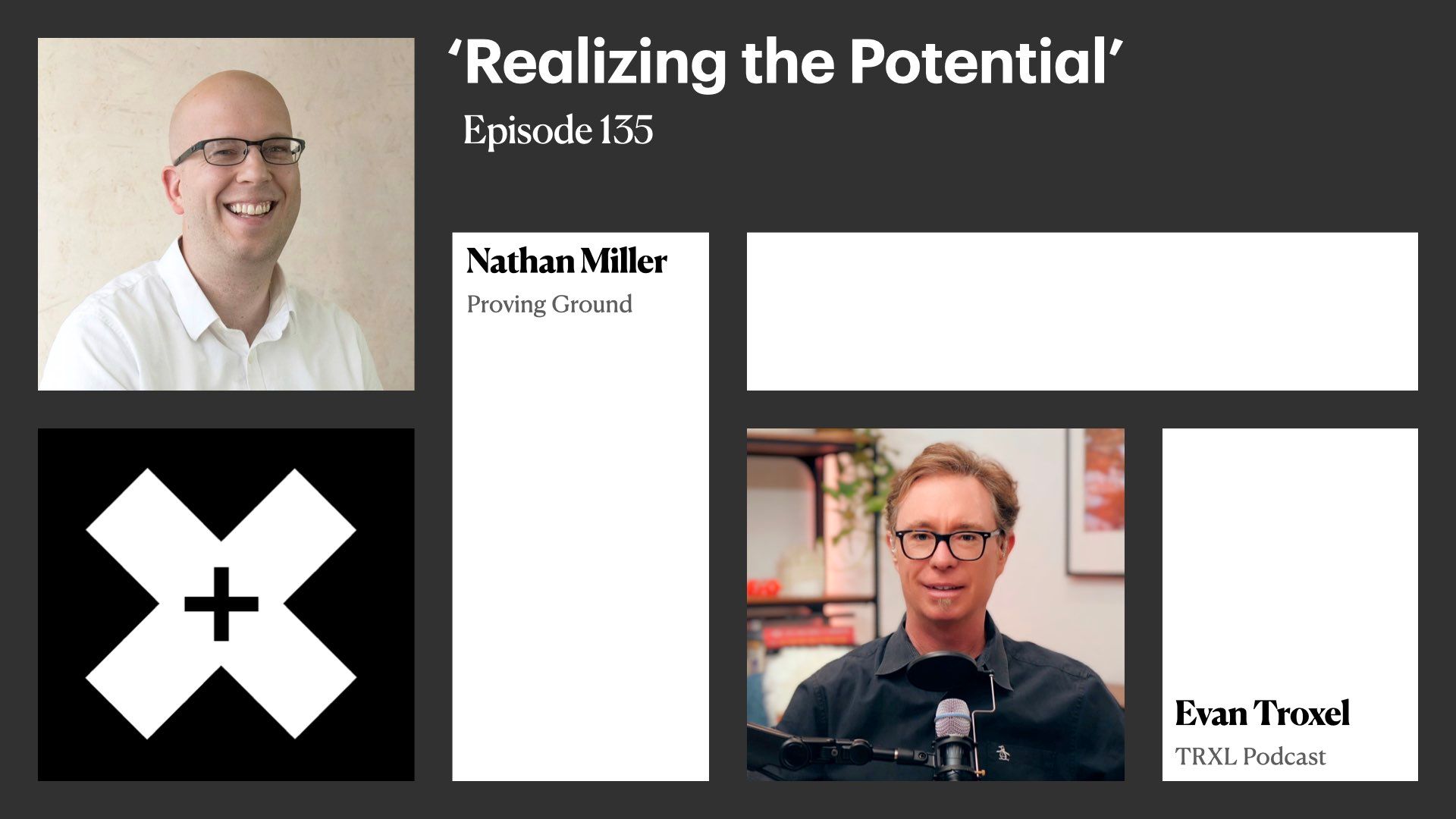 🎧
Nathan Miller of Proving Ground joins the podcast to talk about the importance of maintaining a critical view when it comes to tools and technology, the need to evaluate new technologies and innovations carefully to determine if they align with the desired goals, the value of balancing established experience with new advancements and fostering bi-directional learning between innovators and experienced professionals, the challenge of navigating the constantly evolving nature of technology and architectural design, the importance of learning from previous projects to drive continuous improvement, and other topics.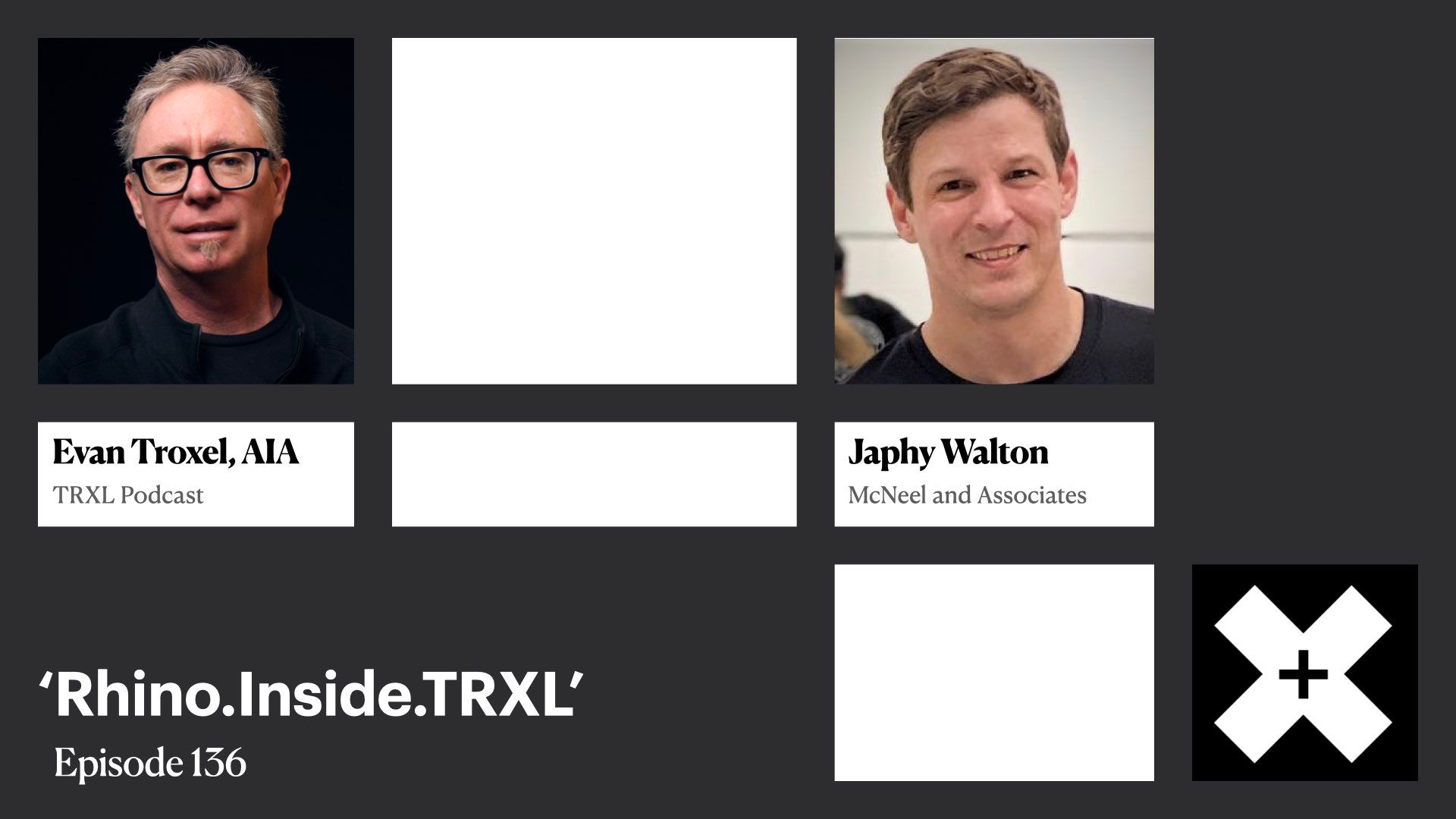 🎧
Japhy Walton of McNeel and Associates joins the podcast to talk about his journey in AEC and how that plays into his current role at McNeel, the ongoing development of Grasshopper and Rhino.Inside.Revit, the evolution of their relationship with Autodesk, the importance of user input and feedback, the improvements in tools for architects in the upcoming Rhino v8 release, and other topics.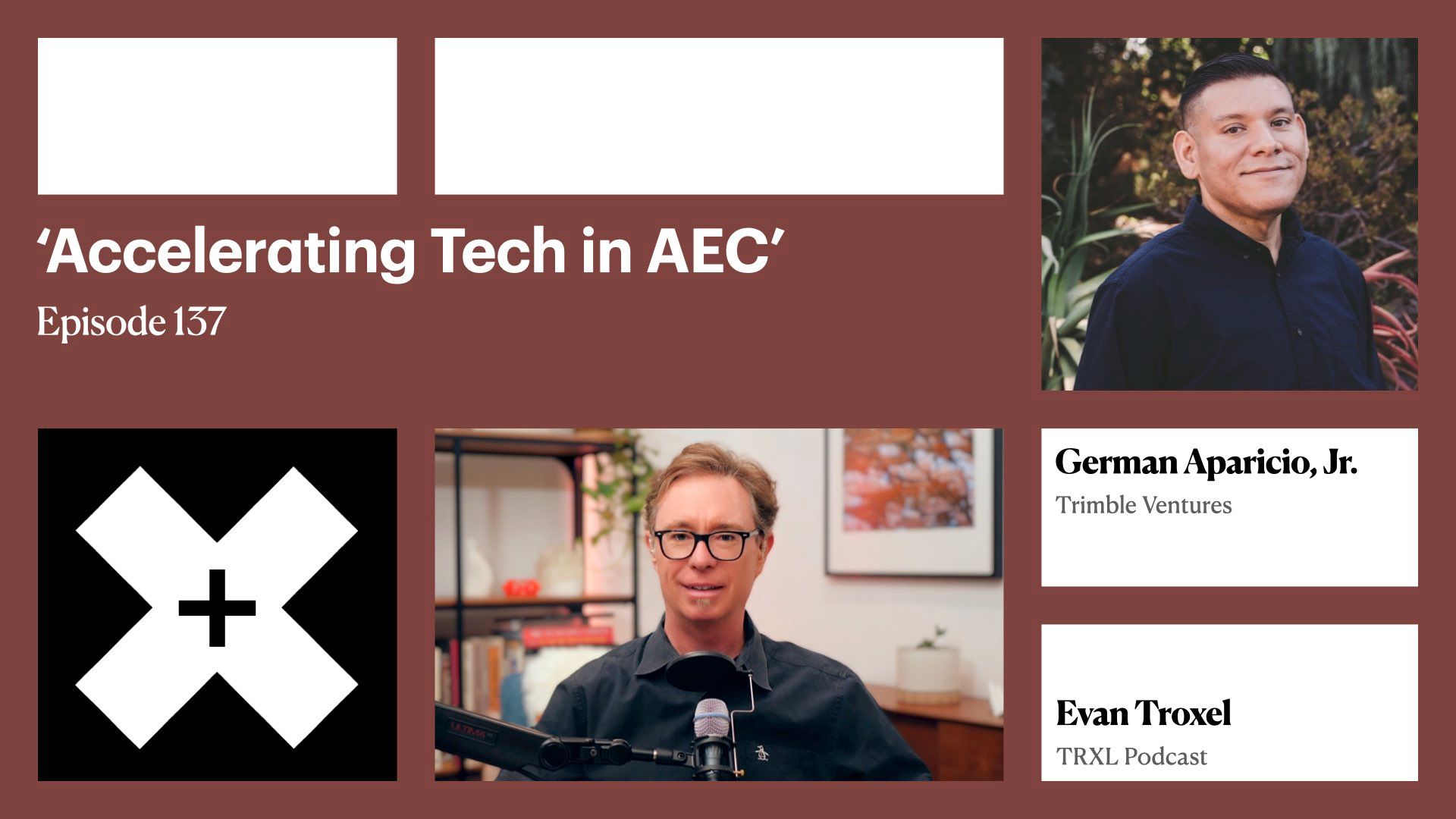 🎧
German Aparicio, Jr. of Trimble Ventures joins the podcast to talk about Trimble Ventures' new venture fund program to stimulate innovation in AEC, the importance of connecting the job site with design, mentorship and the value of real-world experience, the use of AI and machine learning in the AEC industry, and the potential of multimodal models and natural language interfaces in the latest AI tools.
---