Virtual Reality (VR)
Autodesk Workshop XR: Stepping into the Future of Design Collaboration and AEC Knowledge Transfer
As we enter a new era of spatial computing, the boundaries between the physical and digital realms continue to blur. Autodesk's latest innovation, Workshop XR, is not just a step into the world of Extended Reality (XR), but a significant leap for design collaboration.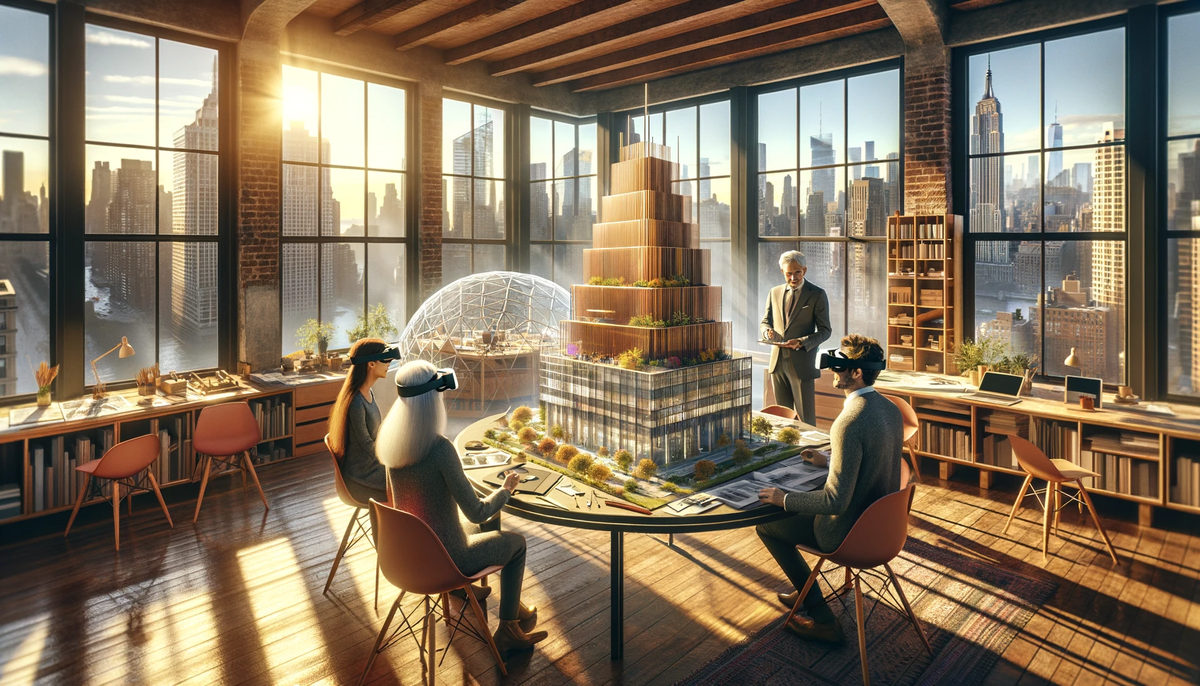 The key factor that sets Workshop XR apart is Autodesk's existing customer base and thus their ability to scale. Introducing new offerings where customers already are is truly an advantage, but I'll posit that this is something AEC needs—because when big players move into seemingly niche areas, the industry pays attention and adoption finally happens. It's as if users finally have permission to try something "new" even though this flavor of VR has been around for quite a while now.
I had the privilege of attending a virtual presentation led by Nicolas Fonta, the general manager of Autodesk's XR team, where he introduced this new platform that seamlessly integrates the virtual world with design. The timing of this unveiling couldn't be more perfect, with Meta's Quest headsets gaining popularity and Apple's Vision Pro headset on the horizon. Autodesk recognizes the potential of the immersive experience in a market where architects, who have a deep understanding of space, are already present.
Workshop XR has been seamlessly integrated into Autodesk Construction Cloud (ACC), providing a comprehensive design solution that brings Building Information Modeling (BIM) models to life within a collaborative virtual environment. It's not just about visualizing a model; it's about truly inhabiting the space where design thrives.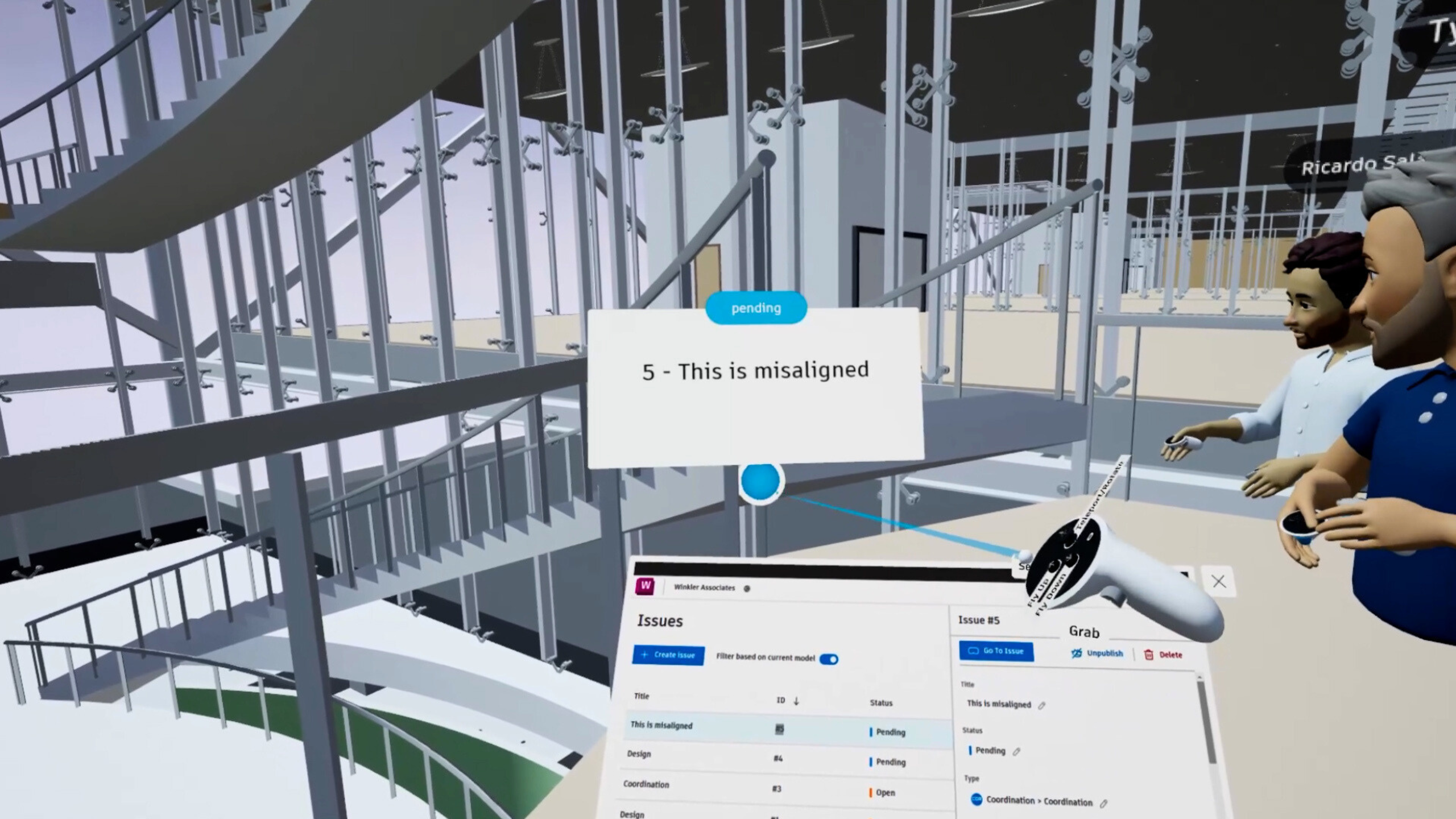 This new platform is the result of Autodesk's strategic acquisitions of IrisVR's Prospect and The Wild, combined with their existing ecosystem. It offers a familiar yet revolutionary interface for design teams, enabling spatial review and coordination that goes beyond simply being present in the model. It converges information, metadata, and visibility, transforming decision-making from a task into an experience.
Hardware
In terms of hardware, Autodesk supports the Meta Quest series, specifically the Quest 3 headset, as their preferred option. And with an affordable price of $500, there is really no excuse not to try it if you're already an Autodesk customer. This decision speaks volumes about their vision for the future: accessibility, efficiency, and immersion. Gone are the days of expensive, tethered headsets and high-end rigs with powerful GPUs to achieve the required high frame rates for VR visualization experiences.
Where Workshop XR fits into the architect's workflow
Autodesk seems to have taken a page out of Apple's playbook—they may not be the first to arrive, but their execution is solid once they do. Workshop XR is designed to be fully featured from the start, leveraging the expertise behind The Wild and IrisVR's Prospect to deliver an intuitive user experience that design professionals demand.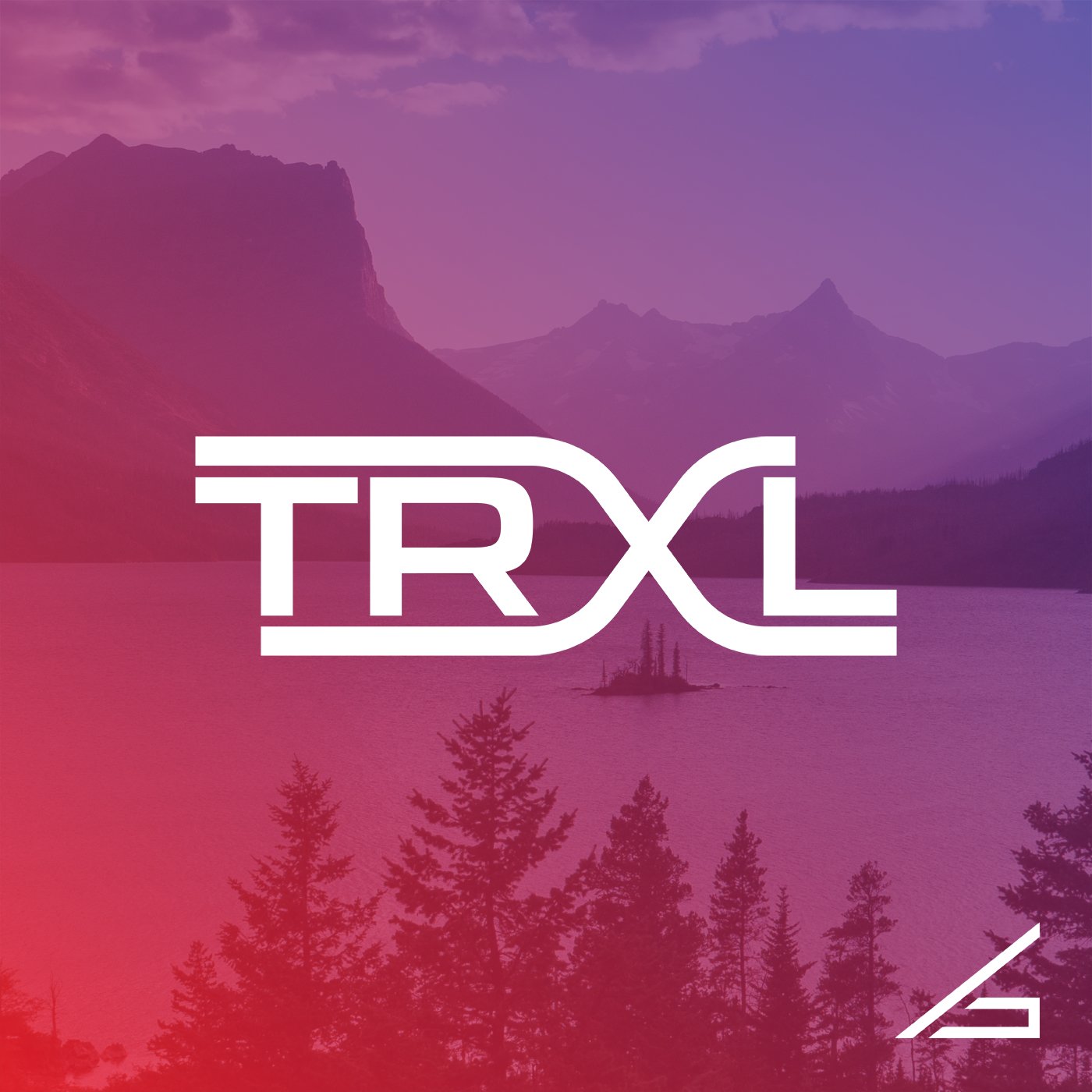 For those wondering about the differences between Workshop XR and their other offerings (which will continued to be offered), the focus is on integration and simplicity. Workshop XR eliminates the need for preparatory steps and serves as a direct extension of ACC, representing the most up-to-date model as the "single source of truth." In other words, you are instantly transported into your project without the need for file translation or LOD reduction, ensuring you are always in the latest version of your design.
The downside here is that you do not have the ability, from what I can tell, to limit the scope of the model (at least in this initial release). Since it's not being driven on a local instance of Revit, for example, you can't use a 3d scope box to focus on smaller areas of the modeled environment. It's all or nothing.
So if you're still left wondering how this is different than other (read: non-Autodesk owned) immersive solutions in AEC like Arkio, Workshop XR is focusing on design review and collaboration (a.k.a. the mid-to-later stages of the design process), not conceptual design. This is also a great spot to mention that Workshop XR is not a place to create models, it is a place to review them. Authoring still happens in Revit, and I assume Forma support will come at some point to move the platform toward the earlier stages of design.
The initial emphasis on Navisworks and Revit users demonstrates Autodesk's commitment to supporting established workflows while paving the way for innovative practices. With live content updates and no separate model repositories, Workshop XR is positioned to be the go-to solution for immersive 3D experiences.
Here's what my friend and previous colleague Jon Matalucci at Stantec says about his experiences in Workshop XR:
Autodesk Workshop XR has added incredible value to how we collaborate. Our employees are based in over 400 locations and Workshop XR has brought teams together in a workspace that is realistic and approachable. We can work in parallel with each other, share the same information in a common data environment and, as a result, we are more efficient at problem-solving. Workshop XR allows our team to work smarter and focus on delivering the best projects to our clients.
---
Where the rubber meets the road
However, in my view, the true impact of Workshop XR lies in its potential to democratize knowledge transfer within design teams in architectural firms for a couple of reasons. This type of technology has the potential to break down barriers between seasoned professionals and emerging talents, enabling collaboration and learning in unprecedented ways. And while this kind of opportunity has been around for almost a decade, it was never quite easy enough to pull off.
For decades we've watched younger staff become increasingly chained to their desks as 'technology operators' within businesses running at ever-slimmer margins. They are rarely allowed to go out into the field to experience the full effect of their work.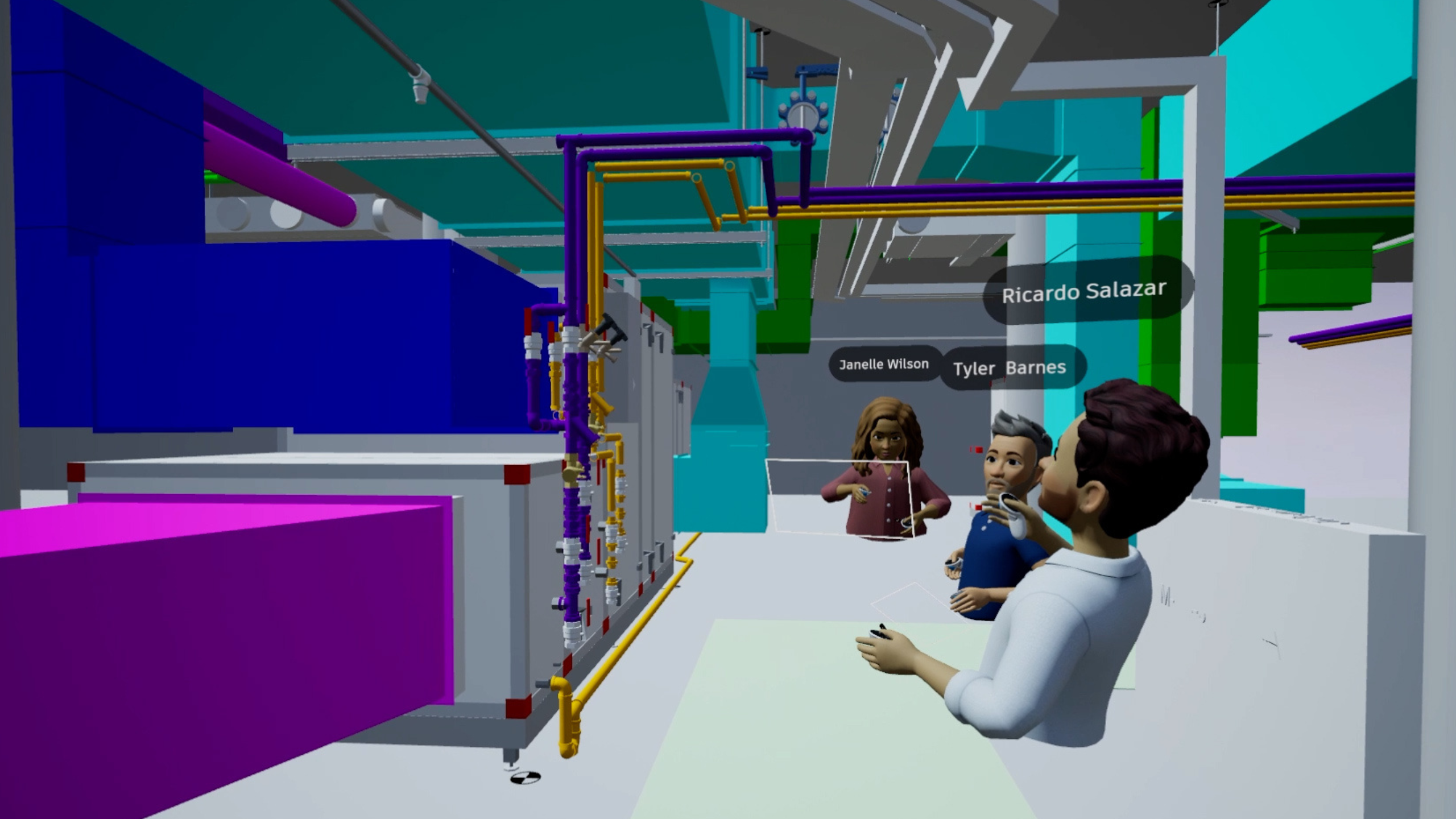 I've watched as older generations complain that the younger staff don't know "things they should" without any awareness that they themselves should be the ones mentoring the process. And I also admit that there's never enough time nor budget nor are there enough opportunities to physically get out to the job site to walk and talk together. My hope is that this kind of immersive technology will help facilitate just that.
Now, a 20 year-old recent graduate and a 65 year-old senior project architect can jump in together to talk through an issue on a project (and even not be in the same room!), at full scale, at the push of a button. They have the opportunity to more fully experience the projects they are working on and therefore communicate as if they are on a job walk together without leaving their desks. This has never been as easy as Workshop XR makes it. By reducing the friction of what it used to take to "meet in the model", more collaboration and knowledge transfer can happen to—hopefully—train better architects.
As we look ahead to the future, Autodesk envisions a workspace where our connections to data and projects are deeper and more meaningful. Workshop XR, according to Autodesk, is not just a tool, but a herald of a new way of working, learning, and creating.
🧩
Would you like to play a game?

As an aside, consider a thought experiment that crossed my mind: What if a design team could gamify the design review process? Imagine turning a BIM model into dynamic, ever-changing escape-room-like puzzles using Revit's design options. Encouraging people to play in their models? Maybe after office hours, of course.
---
Cost and Availability
Workshop XR is available through an annual subscription at a price of $1075 per user. If you're eager to explore the possibilities, Autodesk invites you to visit workshopxr.autodesk.com. And if you're at Autodesk University this week, catch a live demo and experience it for yourself.
Final thoughts
Autodesk Workshop XR may not be the first immersive product of its kind, but unlike other startups it has the potential to facilitate widespread adoption. It showcases the transformative power of technology in shaping the design of the built environment, creating a space where architects, engineers, and stakeholders can meet in the model and break new ground in collaborative creation. And I hope it's a catalyst for knowledge transfer between the generations of architects working in offices everywhere, today.
💡
Take a load off. Get a weekly-ish newsletter digest of AEC/tech stories sent directly to your inbox.
Subscribe here
.