TRXL Newsletter
🗞️ AEC/tech Newsletter #14
👋🏼 Hi there! The AEC/tech Newsletter supplements the TRXL Podcast to fill in the details of what's happening in the AEC/tech landscape. Happy reading.
The News
UpCodes launches Copilot AI assistant
Is AI the new architectural intern?
Midjourney talks v6 features
The latest TRXL podcast episode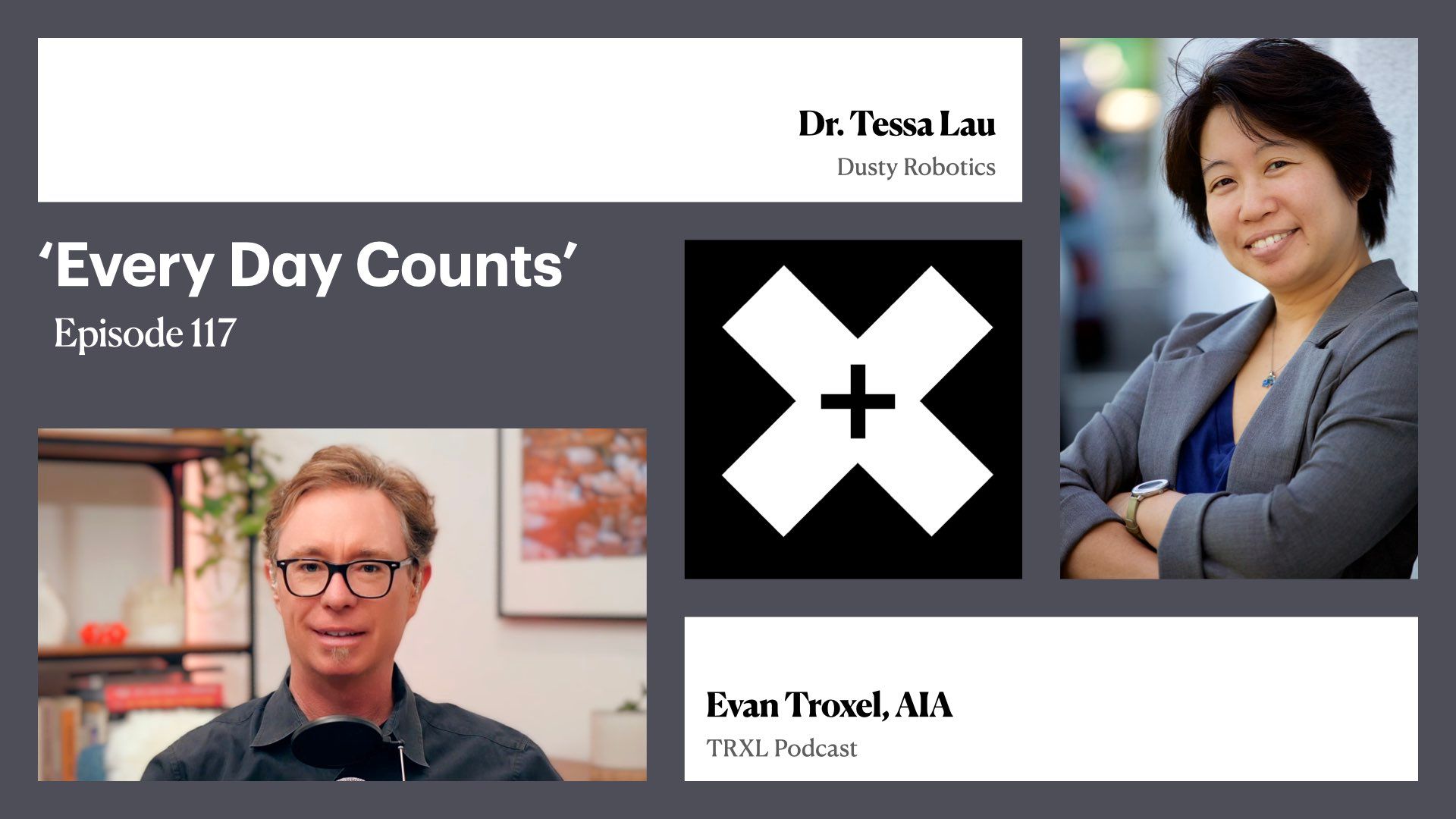 🎧
Tessa Lau of Dusty Robotics joins the podcast to talk about her entrepreneurial background, where the idea for Dusty came from, what Dusty the robot does on construction sites to enable multiple trades to be more efficient and ultimately cut weeks off construction schedules, the design, brand, and persona of the robot, how Dusty works, who's adopting Dusty as a tool for projects, and much more.
UpCodes launches Copilot AI assistant
This is a fantastic use of AI to democratize access and usability of the building code.
UpCodes:
Big News! Meet UpCodes Copilot, your AI-powered code research assistant. It's designed to provide tailored responses and relevant code sections to your project-specific questions

With Copilot, you can parse through massive quantities of code, catch sections you may have missed, and better manage compliance.

Copilot is about more than just making your job easier – it's about enabling a truly intelligent and holistic approach to code research.
There's an upcoming episode of TRXL podcast with Scott Reynolds, co-founder of UpCodes about this topic, so stay tuned.
Until then, read the TechCrunch story for more details.
🚀
Additional topics are for subscribers. Subscribing to the TRXL AEC/tech newsletter is free and you'll never get spammed.