The News
TestFit generates parking in Autodesk Forma
Scan to model with McNeel's iRhino 3d app
ShapeDiver puts Grasshopper definitions into Autodesk Forma
Phil Bernstein talks about the wicked problems of machine learning in architecture
Google is playing catch-up so they announced a bunch of new tech at their I/O event
The latest TRXL podcast episode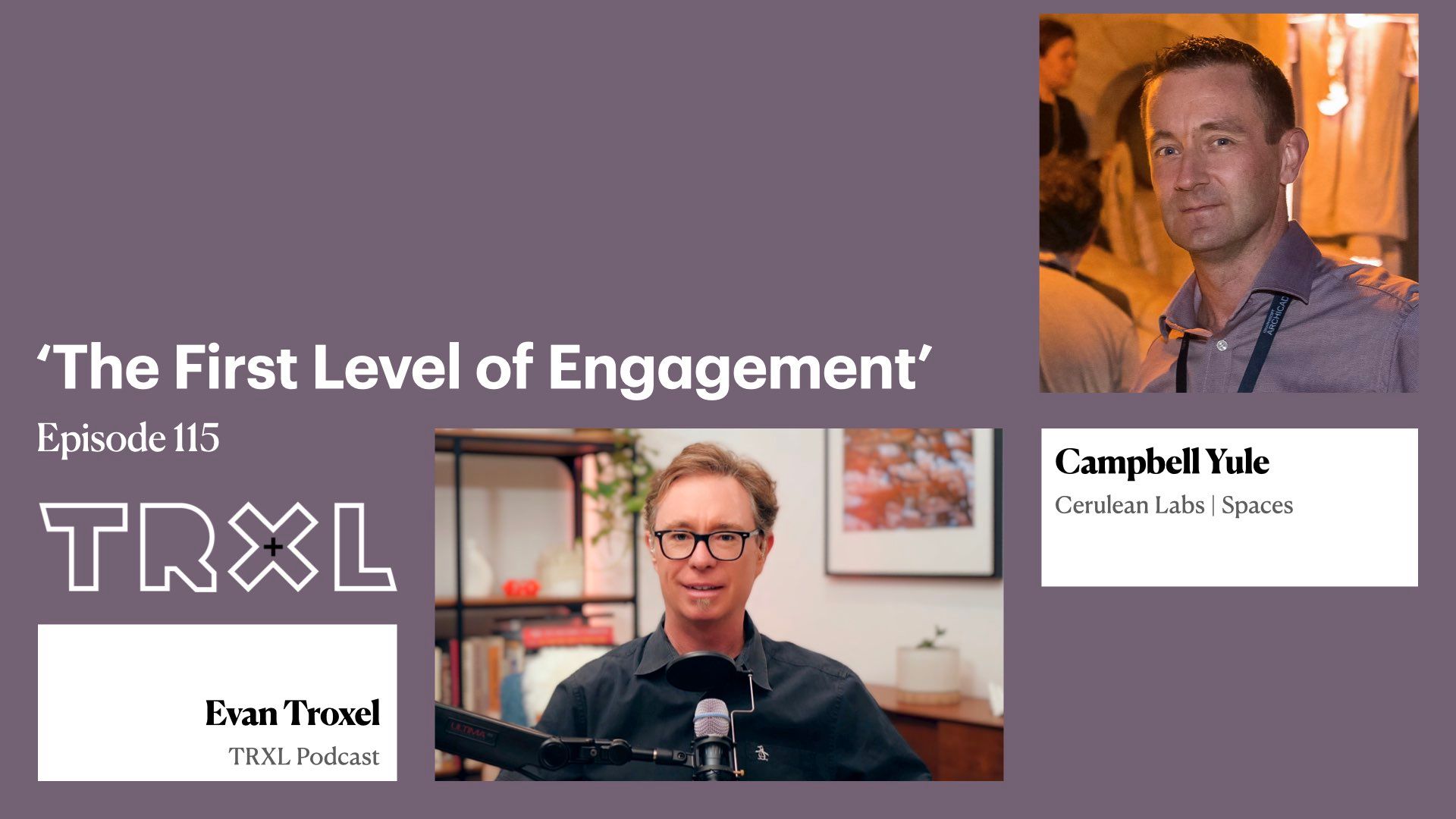 🎧
Campbell Yule of Cerulean Labs (makers of the Spaces iPad app) joins me on the podcast to talk about their spin on sketching with modern digital tools supercharged with analytics, bringing the fun back to designing, not trying to do everything, working offline (what?!), collaboration and sharing, the magic of sketching in front of clients, iteration in design, and more.
TestFit parking generator for Autodesk Forma
The first plugins are already rolling out for Autodesk Forma. My friends at TestFit just announced a parking generator because no one should ever have to draw parking again.
Testfit:
With the TestFit Parking Generator, you can create and explore possible parking utilization of your site inside of Autodesk Forma.

TestFit's AI configurators optimize the best design solutions for every site. Simply draw your parking boundaries and TestFit will automatically generate parking for your site. You'll then be able to manually adjust by axis for orientation, stall width, depth, turn radius and more.
Scan to model with iRhino 3D
When it came out years ago, McNeel's iRhino 3D was an app that simply let us view .3dm files on iPad or iPhone. This was useful if we built models in Rhino and wanted to show them to clients, but beyond that, it seemed like just a simple nod to these devices.
Things have changed.
A new version is in active development is much more useful. To see what I think is the killer function, watch the video in this post where McNeel developer Morteza Karimi shows off their implementation of Apple's RoomPlan API.
Morteza:
Make a Rhino model of an interior space in seconds.

Our free iRhino3D app has a brand new feature using Apple's RoomPlan API that generates a 3D model of an interior space within seconds. The NURBS output can be saved as a 3DM file and is organized in layers like walls, cabinets, furniture etc.
I'm embarrassed to say that I didn't realize this app had this functionality since January '23 even though I've had it on my devices since the new development cycle was announced. I just scanned one of my rooms with my iPhone 14 Pro and it made this model in 30 seconds, including creating and classifying furniture bounding geometry and putting them on corresponding layers automatically. 🤯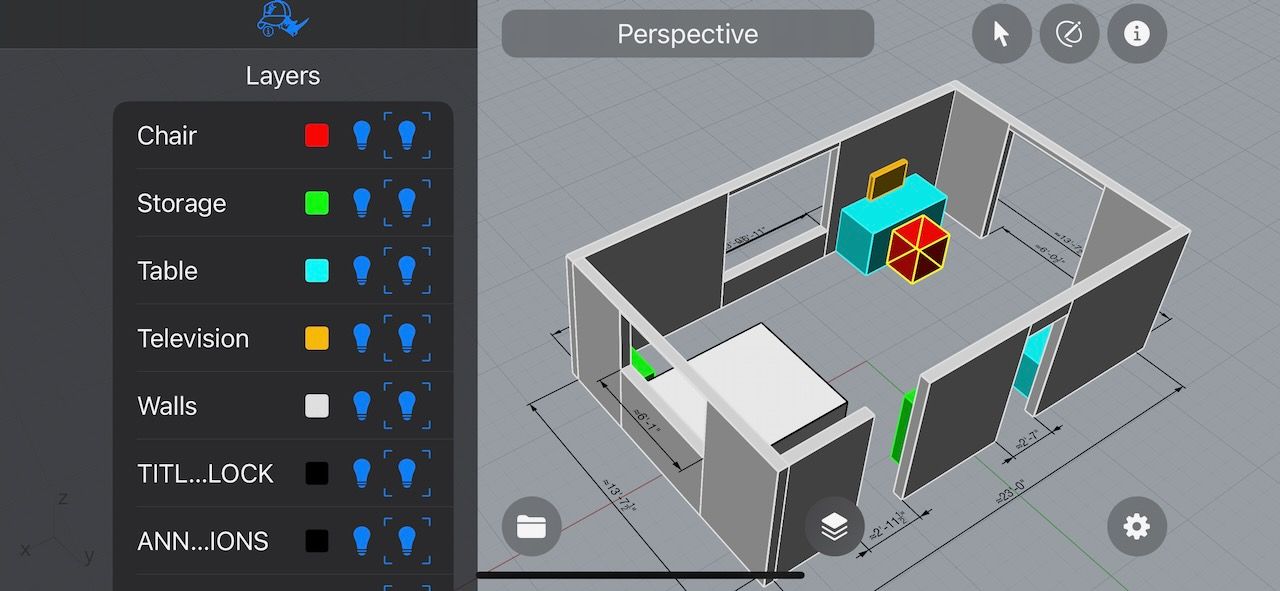 Steve Baer (McNeel) on RoomPlan:
Something to note is that we are using a feature provided by iOS 16 and are doing very little of the "real" work during the scan. iRhino just starts the room scanning feature and then collects the geometry as a result when it is complete.

The feature is called Room Plan and I would suspect that the accuracy of the scan will improve over time as Apple continues to work on this with updates to iOS.
iRhino 3D is currently a work in progress (WIP) and it's available for anyone with an iPad or iPhone with a LiDAR camera (as long as they are Pro models) for free because of the necessity of the LiDAR sensor depth scanning.
Try it out yourself through the TestFlight app here. If you don't have a Pro model iOS or iPad device but instead have a non-pro model, you can still use the app but it won't do the room scanning feature.
Other features of iRhino include viewing models in augmented reality (AR) over a live backdrop, markups on models, ability yo run command line features (!), solve Hops definitions on remote servers, and more. Keep an eye on their progress in this forum.
🚀
Additional topics are for subscribers. Subscribing to the TRXL AEC/tech newsletter is free and you'll never get spammed.