The News
Yours truly featured at Architosh
Top Revit '24 features
Autodesk Forma launch date announced
Someone figured out how ChatGPT can make Siri way better
Will Generative AI change everything?
McNeel shows off linetype enhancements for Rhino 8
The latest TRXL podcast episode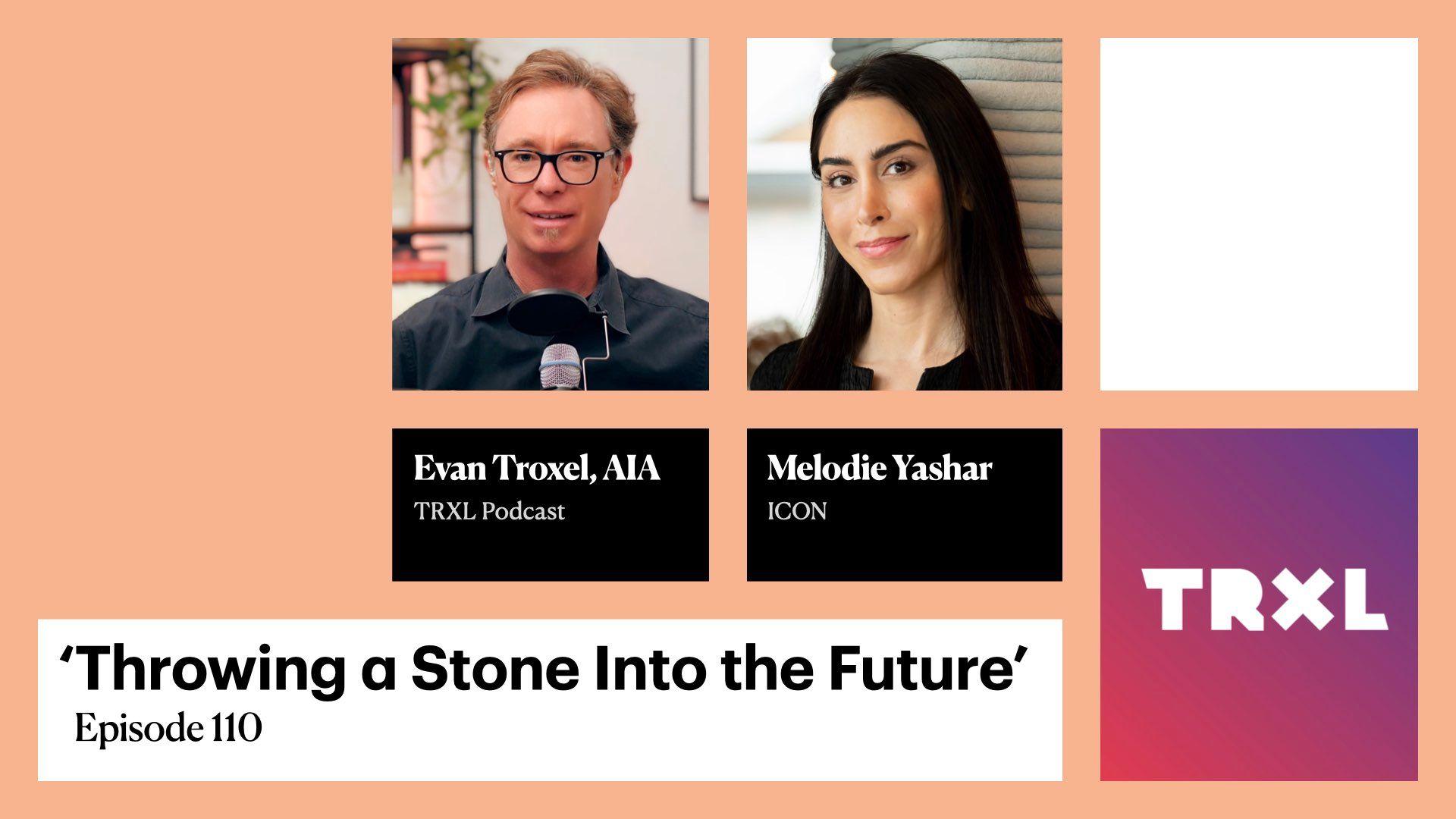 ---
Yours truly featured at Architosh
I had the pleasure of speaking with my friend Anthony Frausto-Robledo, editor in chief at Architosh, about what I'm doing with the TRXL podcast and my work at Tect.
Here's Anthony introducing the interview:
We will jump into some hot themes currently confounding the practice of architecture, what his TRXL conversations are really for and about, and lightly touch on the unionization movement, what Tect is doing (where he has a new role), and how architects need to do what they do for others (remove friction from their work and living spaces) for themselves.
Anthony has been tracking the technology and architecture space for over 2 decades at Architosh. Our conversation prompted his keen observation during our chat about what I'm working on overcoming at Tect:
It is the whole Howard Roark thing and these romantic stories about architecture as a profession. The Renaissance Man concept doesn't recognize its wastefulness. Tect is living the proof right now that this history of rugged individualism in the field is actually self-inflicting to the individual practitioner.
👉 Read the interview here and sign up for Anthony's Xpresso newsletter where this interview was first published while you're visiting for more deep industry analysis.
👉 Read an in-depth Architosh feature on Tect here.
🎧 Listen to TRXL podcast episodes featuring Anthony here.
Top Revit 2024 features
In this release Autodesk says there are more than 250 new product enhancements and features that are a direct result of customer ideas and feedback.
Nick Catellier at Revit Pure does a nice job of outlining the top 20 new features of the latest version of Revit both on his blog and in video form:
Revit 2024 is an interesting release. Is the software evolving as fast as the industry would like? Not really. Do I think some tools should be recreated from scratch instead of getting patched? Yes. But overall, Autodesk did a good job.

The most significant changes are with the site tools. Toposurfaces are gone, replaced with Toposolid. Overall, this is excellent news. However, there are a few quirks with the new site tools that I hope get resolved.
Other enhancements include new templates, a new model sample model, a dark theme, a new visual style, scheduled revision clouds (!), Dynamo improvements, heigh parameter for scope boxes (!), open sheet from view (!), and more.
(! = finally)
Another noteworthy addition from Autodesk:
Users can also try out the technology preview for Carbon Insights. With this free plug-in, architects and engineers can quantify and evaluate carbon impacts, with tools for optimizing their projects for greater carbon neutrality.

Epic Games and Autodesk have also simplified the handoff from Revit to Twinmotion, with new Auto-Synch functionality, and a built-in DataSmith Exporter.
Seems like a solid update of utility balanced with new features.