This is the second post in a 2-part series. You can read my first installment on the Salk Institute here.
I don't really know how to express it. This place is amazing. The Neurosciences Institute (NSI) in was completed in 1995 by Tod Williams Billie Tsein Architects (TWBTA) in La Jolla, California. It is described as "a monastery for scientists" and before I had read about it, I felt it when I was there in person. This is capital "A" Architecture, and deserves to be on your list of places you need to experience. First up are some descriptions and back story and then you can see the pictures I made when I was visiting with my wife.
Tod Williams in Architect Magazine:
The idea of "taking a program for what might be a singular building and splitting it," observes Billie Tsien, AIA, is a theme that "reappears in our work." The Neurosciences Institute (today controlled by the Scripps Research Institute) is a case in point—a cluster of three buildings, largely buried in the landscape, with a plaza at the center. "We're not interested in making a building that is an object," Tsien continues. "By making separate buildings, it becomes more of a place than a thing." Conceived of by researchers who desired a "scientific monastery" dedicated to a deeper understanding of the brain and consciousness, it is cherished by those who work there for the variety of views of both architectural detail and the natural environment. The architecture, according to research director W. Einar Gall, fostered discovery by promoting social interaction between scientists. For instance, a sleep researcher and an insect behavior specialist crossed paths at the institute, and through their collaboration demonstrated "for the first time that insects actually sleep."
A little more back story from Wikipedia:
NSI commissioned the buildings in the early 1990s. Edelman has said that, in selecting an architect, his goal was to find one who could realize his vision of a "scientific monastery" where creative study of the brain could be conducted with few constraining rules and unlimited opportunities for communication. The resulting complex, designed by Tod Williams and Billie Tsien, has been awarded numerous honors, including the Honor Award for Architecture from the American Institute of Architects in 1997.
One of the complex's three buildings is an auditorium designed to accommodate both scientific lectures and musical concerts. Noted acoustician Cyril Harris worked with the architects to create the 352-seat auditorium. Considered to be among the most acoustically impressive small performance halls in the United States, the auditorium was built with an original system of faceted, sound-dispersing plaster panels that cover its walls and ceiling, so that the same sound can be heard in every seat.
You can read more about the NSI on its Wikipedia page and on the TWBTA website (requires Flash).
---
Slideshow
Some of my photos are more on the artistic side and some are descriptive to help you understand the complex better. I won't try to tell the complete story as it would take too many words—I could probably write about my experience for days. Just seeing the attention given to the detailing alone is an architect's dream. Rather, I'll let you enjoy the pictures in hopes that it will entice you to go to the complex and experience it yourself. There is really no other way to fully understand just how much a work of Architecture can truly affect you. This subject is another post (or book perhaps; in fact it's probably already been written) but as architects we judge projects through their photography or narrative and not through experiencing them for ourselves. This is a disservice we should try to change.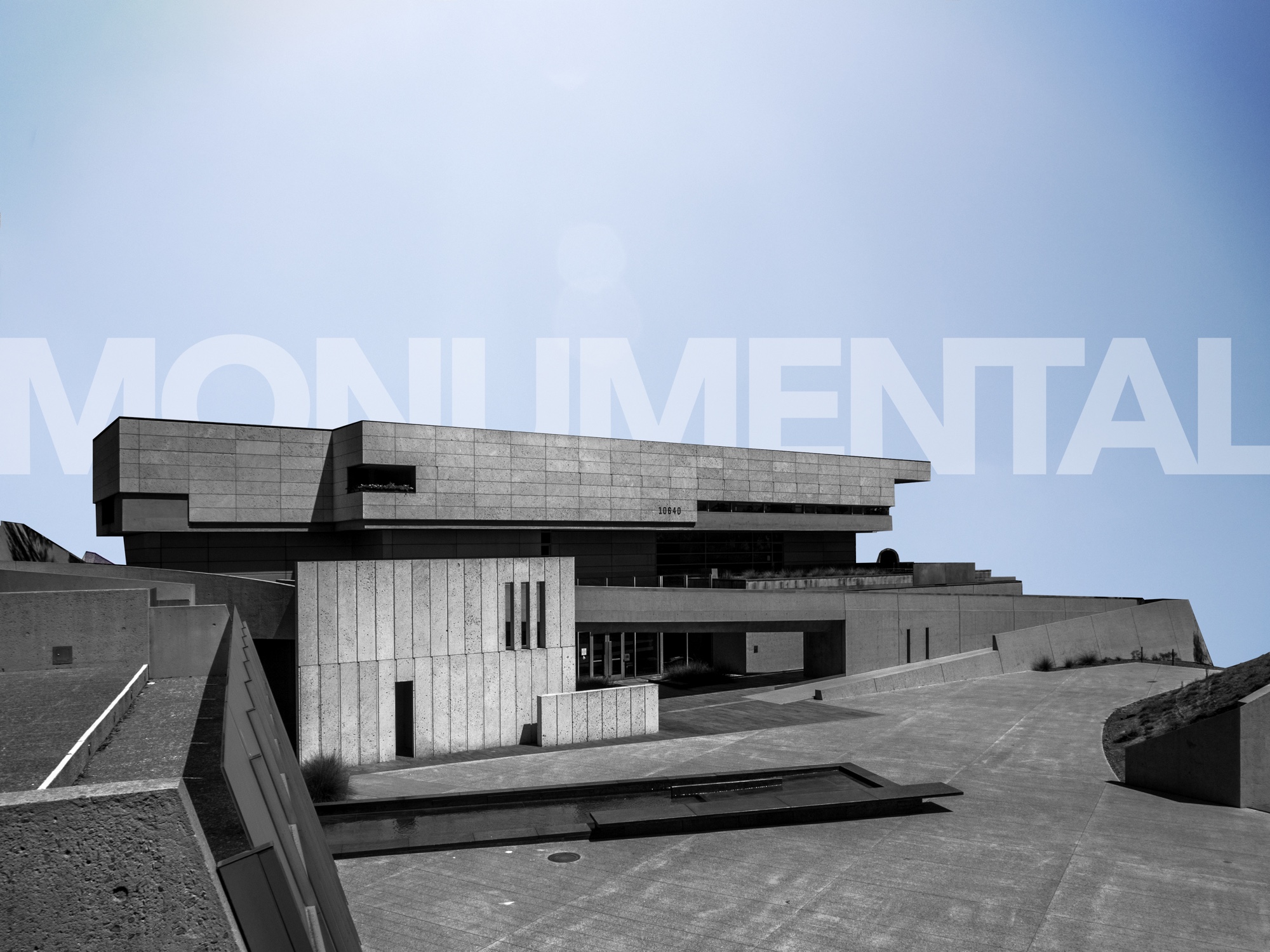 As an added bonus, I had the opportunity to see a duet practicing in the auditorium. I cracked the door open, stood in the back and was just present. Even though it was only two musicians, it sounded like an orchestra. I've read in several places the auditorium is held in high regard because of its acoustics, and it's no wonder. Here's just a taste of the experience:
Here are some images I gathered through a Google image search that show the TWBTA studio, models of the project and a site plan of the complex. If you look at the models on the walls of their studio, you can clearly see the NSI project up on the walls. And if you look in the inset corner of the site plan where the concave curved wall is, you can clearly see the basis of the first concrete bas relief casting in the slideshow above.