ARE Hacks
✱ Make 2017 Your Year to Become an Architect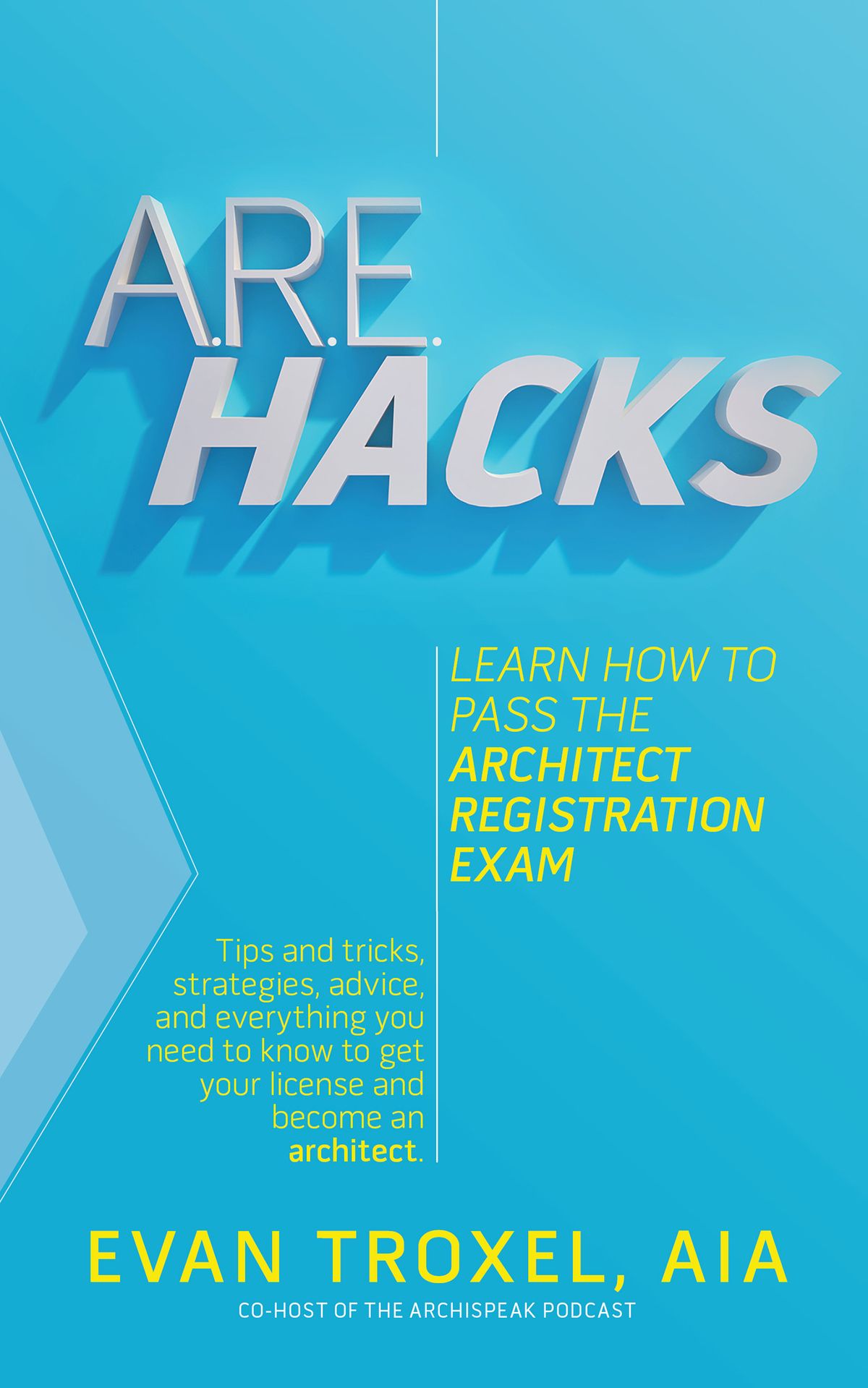 My book, ARE Hacks, is all about choosing yourself: you have to decide to get your license for you; to make yourself more valuable; to finish what you started; to make our profession better in the future. Within the chapters of the book I give practical strategies, advice, tips and tricks, resource recommendations, and what to expect throughout the process of sitting for the exams. I talk about the psychological affects of passing and failing, and it includes the consolation of knowing what you're going through. Like I say in the book, passing the ARE is the hardest thing I've done, and I want to help you however I can to ensure your success.
Our profession needs you! 2017 is right around the corner and you might be thinking about making a resolution. Or you might be avoiding it like I did for so long.
I know... I was there not so long ago
I know you are sick of hearing the persistent voice in the back of your mind that keeps telling you to get your license.
I know you are pissed-off that you can't legally call yourself an architect yet. You keep dreaming up new titles that don't get you in trouble with the National Council of Architectural Registration Boards (NCARB) or the state you work in, yet honor your talents and hard work because you're not a "real" architect.
I know that you aren't even sure you want to officially join the profession of architecture and become a liable professional. It's so screwed-up, right?
I know that you say you're going to start but you keep putting it off. But I also know you want to be done with it more than ever. Why else would you keep putting "GET LICENSED" in your best all-caps architectural lettering on your New Year's Resolutions? Year after year, it's the returning goal that is quickly forgotten.
I know that life gets in the way. I know you don't have time. I also know you want to move on and elevate your career.
I know it's difficult. It certainly was for me.
I know you're this close to starting. Next week, probably. Yet next week never comes, does it?
Why now?
It's a huge commitment, no doubt. It's a task that requires the kind of perseverance you might not know that you have. But with the launch of ARE 5.0 by NCARB just a few weeks ago, there has never been a better time to become licensed, especially if you've already been authorized to test for version 4. You have the unprecedented opportunity to take just five tests instead of the six in ARE 5 or the seven tests that ARE 4 demands. You read that correctly, and NCARB outlines the process on their website. Because of the way exam content has been mapped to bridge between the coexisting versions of the exam for the next year and a half (until June 30, 2018), candidates can use this 3+2 strategy that takes advantage of the transition like never before. This means you can take fewer tests. After that final date, all candidates will be automatically transitioned into ARE 5.
And while my book is not about what to study to pass all those tests, it is about how to make the space in your busy life to accomplish your goal of passing the ARE. It's not easy. We all have commitments and lots of excuses. I've been through all of it—the good and the bad—and have laid out an effective plan you can use so you don't have to figure it all out by yourself.

With the end of 2016 quickly approaching, it's a time of reflection and planning for what you'll conquer next year. I hope you'll take the next few weeks and do some introspection about getting your license and ultimately decide to become an architect in 2017. Make it your year. Allow me help get you motivated and give you the tools and the plan that you need to succeed. That is the reason I wrote ARE Hacks, and I know it will help you achieve your goals.
Find out if ARE Hacks is for you. Read the reviews here and sign up for the email newsletter to get a free chapter by entering your name and email on that page.
Onward!