Forma
Autodesk Forma released
The first offering of Autodesk Forma launches with the goal of helping customers extend the BIM process into planning and early-stage design.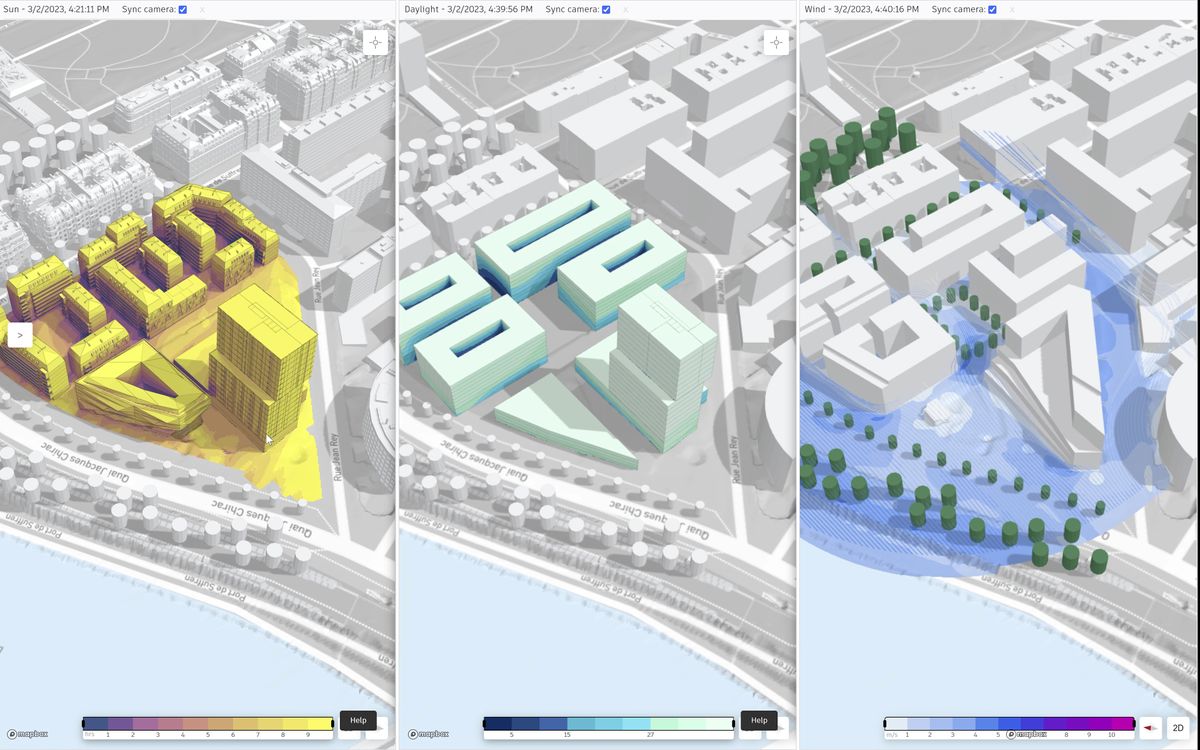 Forma focuses on the early stages of design—infused with AI—to help architects adopt new ways of working. And while they bill the tools with the "AI-powered" buzzword, it's not the same kind of AI that we're seeing with ChatGPT and Midjourney. Autodesk representatives say it's a cloud-based co-creation tool. That means it uses AI to do the heavy lifting under the hood to process data and provide predictive options to inform design outcomes while keeping the human/user/designer in the driver's seat.
Overall it looks like Forma strikes a nice balance for where things are headed while not forgetting about the slow-paced nature of tool adoption in the AEC. It allows architects and designers to leverage real world environmental datasets (sun, wind, microclimate, etc.), demographics, and more with early-stage modeling tools that produce what architects need in practice to produce buildings that will get built in the real world. This isn't a fantasy-producing toolset. It's a tool for getting work done in real-world outcome-based scenarios in a shorter amount of time with more accountability. Autodesk also indicates it will play well with existing tools that are also being widely used in practice today that aren't their products.
Architects and firms just have to decide if there is enough trust in that system for them. This has been in question for a few years now, publicly at least, as we've all seen with the open letters. Autodesk is addressing this new chapter as one that is going to be frequently improved—openly—with more customer feedback.
While there are many tools out there that already address what Autodesk is now doing with Forma, adoption has been difficult. Piecing all those tools together and figuring out how they fit into the puzzle is probably the hardest aspect to manage. In that regard Autodesk has an advantage. They have the ability to make adoption easier if those tools automatically hook into each other, are accessible on any device, in one cloud-based location, and even more-so if said firms are already invested in their ecosystem.
Here are the notes I made while attending the press conference:
Core features of the first release include contextual modeling, conceptual design, AI-powered automations, analyses, and interoperability
It's a cloud-based SaaS environment accessed through the browser
The modeling tools are based on Autodesk Spacemaker and Form-It
There's a bi-directional plugin for Revit 2024 in the initial release
Forma is included in the AEC Collection for existing customers for free Further clarification: Autodesk Forma is also available through the Architecture, Engineering & Construction Collection. The price of the Architecture, Engineering & Construction Collection subscription is $430 monthly, $3,430 annually, or $10,290 for 3 years. Visit here to learn more.
There's a free 30-day trial and it's being offered as a standalone product at $1250 (per year?) Further clarification: The price of an Autodesk Forma subscription is $180 monthly, $1,445 annually, or $4,335 for 3 years.
Free for students
It's still unclear, but there was mention that there will be a data marketplace for access to additional datasets from 3rd parties for use in the tools
There will be additional Forma apps introduced over time
Autodesk will be demoing Forma in their expo hall booth at the AIA Conference on Architecture in San Fransisco June 8-9
Autodesk Forma links:
Screenshots: