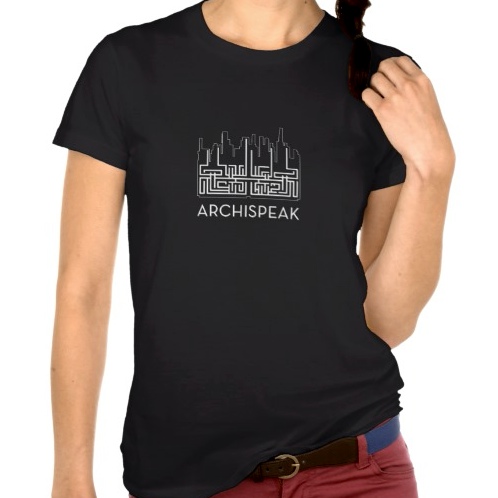 Now you can look good while supporting Archispeak.
Right brain or left brain? You no longer have to choose. Archispeak knows that architects use both.
Artwork for the new shirt designs was done by me. I have to say I was very easy to work with. Both Neal and Cormac approved the design and said they wouldn't change a thing. At least that's how I remember it. OK so maybe there were a few changes.
The post-justification of the design (something architects are very good at) is that it's an abstract of the architect's brain. There are two hemispheres that seem to be the folds of the brain but could be subway tunnels in section or possibly a city grid in plan view. They reach up into the city that is the built environment. Deep, I know.
We'll take orders for until midnight the 29th, and start printing right after that.