TRXL Newsletter
🗞️ AEC/tech Newsletter #17
👋🏼 Hi there! The AEC/tech Newsletter supplements the TRXL Podcast to fill in the details of what's happening in the AEC/tech landscape. Happy reading.
This week's headlines:
Chatting with your BIM
In a recent blog post, Speckle goes into detail on how to hook up a ChatGPT-based text prompt for the purposes of querying a BIM model. I remember years ago when Nathan Miller of Proving Ground did a class at Autodesk University where he did something similar in Microsoft PowerBI, but now with the natural language model backing it up, it seems to be a bit more useful for non-native app users to get the information they need from a model. Read more.
AI-based reverse image search in SketchUp's 3D Warehouse
Ever wanted to find a 3d model of a piece of furniture you have a picture of? Maybe it's on a Pinterest board or an image you found somewhere else online. No matter where you found it, the goal is to find a 3d version of it into your model, right? Look no further. SketchUp's AI-assisted reverse image lookup is your new best friend. With direct access to the so-claimed "world's largest free 3D model library", what used to take hours to track models down now takes only seconds (for subscribers). Read more.
OpenUSD Standard Alliance takes shape
Universal Scene Description (USD) is a model format that several large companies with interests in the 3d and visualization (including film and gaming) industries are coming together behind. This will have really nice benefits for us in AEC when it comes to representing our models on different platforms (realtime rendering, VR, AR, etc.) without having to do any reformatting. Read more.
---
Don't miss the latest TRXL podcast episode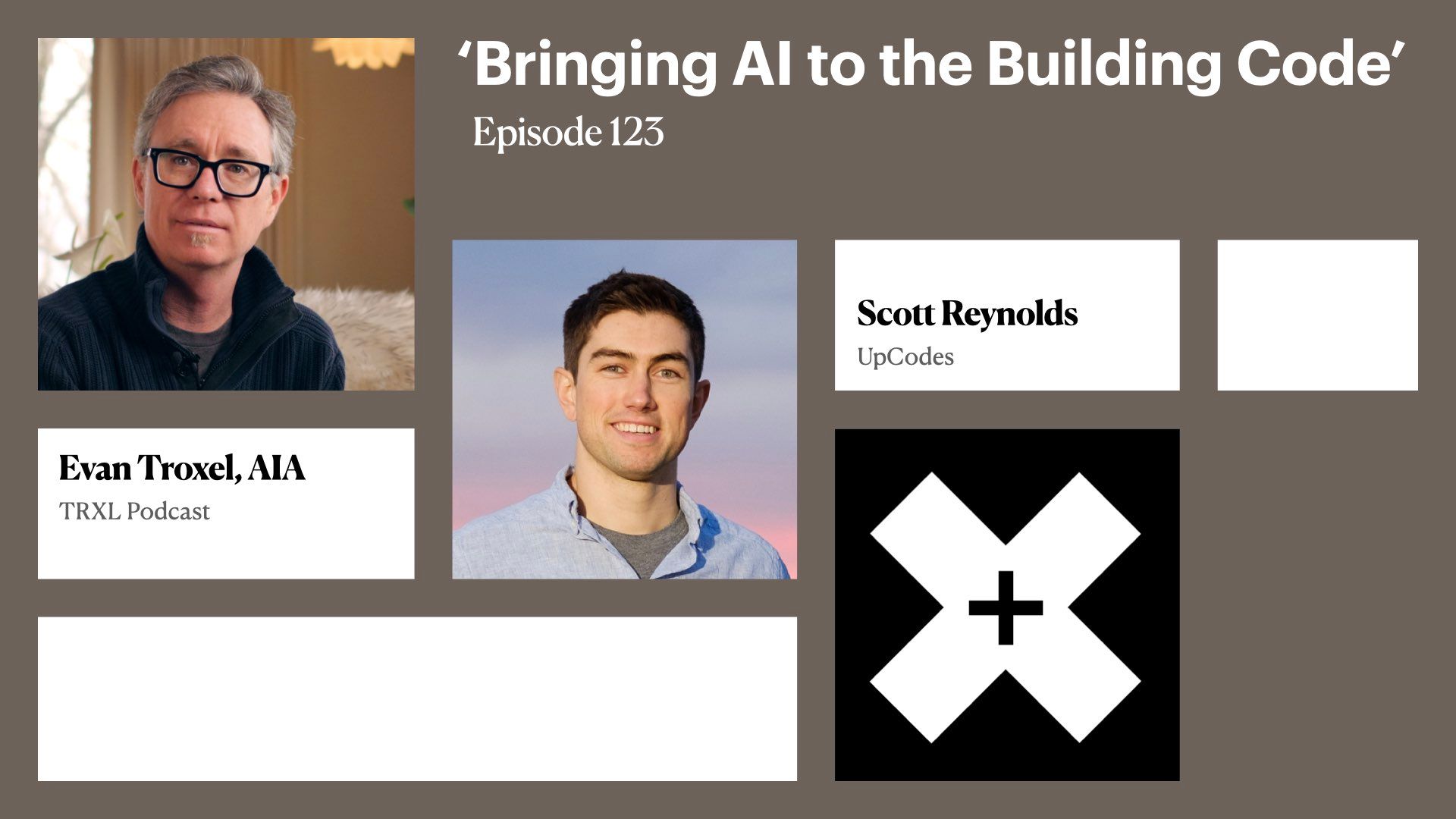 🎧
Scott Reynolds of UpCodes joins the podcast to talk about their latest product: Copilot. Copilot leverages AI to make the building code more accessible. We also cover the journey of Upcodes, the challenges of democratizing access to the building code, and the potential for innovation in the compliance space.