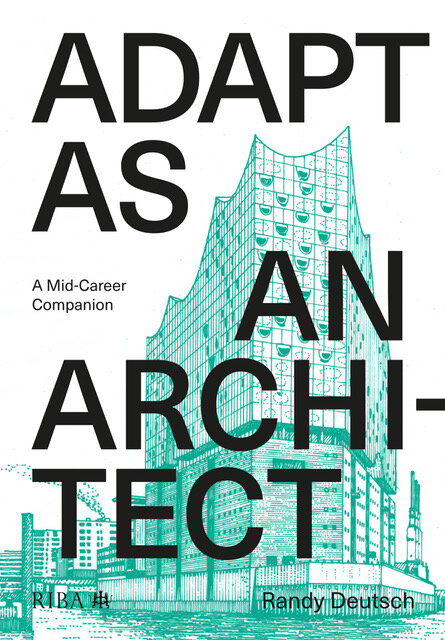 My friend Randy Deutsch has recently published his latest book which "aims to support, nurture and promote the growth of architects in the developing stages of their careers."
The book's chapters are modeled on the conversations you might have over coffee at your regular haunt with 50 of your favorite mentors, and he invited me to contribute. I was thrilled to, of course, as I feel compelled to share my journey with anyone who will listen in hopes of them not having to start from scratch when traversing a career as an architect.
The book is in two parts. Part I focuses on Relevance – doing what you are doing today, only better and smarter. Part II is about Reinvention – doing something different, but not so different that you have to leave the field to do it. The book anticipates the questions you are, if not asking, thinking concerning this career phase – whether you're just starting out in the field and curious what lies ahead, or in the throes of mid-career. Randy posed tough questions to the architect mentors, existential questions, challenging questions – questions that made them think at a time that was not particularly conducive to thinking; questions forged by experience, representing a great deal of thought and research.
Central questions of the book include:
How do we become relevant, and once we have proven our value and relevance, how do we remain so?
Why do some mid-career professionals flourish, while others struggle or become obsolete?
How can we be more like those who carry on and thrive?
What can we do now to assure our career longevity and survival?
What advice would you have for a mid-career architect who would like to stay in the profession but is finding it increasingly difficult to do so?
What advice would you give to a mid-career architect who sees no clear path to leadership within their current organization?
Have you experienced mid-career reinvention/self-disruption/ self-transformation in your role, and how has it worked out for you?
What can firms and professional organizations do to help female architects stay?
Is work-life balance achievable and desirable?
Have you visualized outcomes for where you are today, or would you describe your career as a happy accident … and does it matter?
What role does career planning play versus serendipity?
What strategies were successful for this group in surviving the 2008 recession and now the 2020-21 pandemic?
I hope you and/or someone you know takes the opportunity to get ahead by learning from the insights and perspectives shared in this book beyond my small contribution. Our profession drastically needs new vigor (even if that means it comes from those who have been working within it for a while!). Passion and excitement are squashed too early much too often. This book can help mid-career professionals avoid those pitfalls.