General
Link: Entrepreneur Architect Business Trends Survey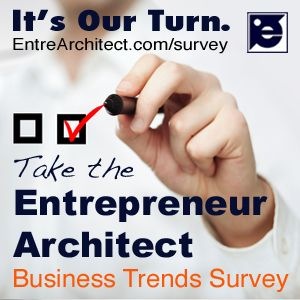 My friend Mark LePage is collecting input for his survey on the architectural profession and he could really use your help if you work in the field. He's trying to get as many people as he can to give their opinions and is giving away a copy of The E-Myth Revisited book to a lucky person just for taking the survey.
You can read more here or just take the survey. It takes about 10 minutes of your time.
I participated in the survey; I didn't win the book. I'm still glad I did it. I hope you do too.