Architecture
✱ Petition: Save the David and Gladys Wright House by Frank Lloyd Wright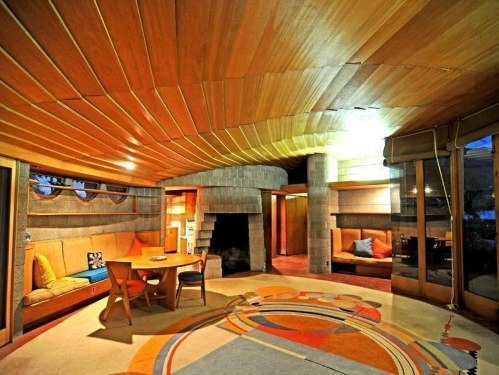 This is a beautiful home, and an example of architecture that should be saved. I wish I could take a look at it this weekend since the property will be open to the public to view (the interior of the house itself will not be):
A remarkable Frank Lloyd Wright house in Phoenix is under threat of demolition. Wright designed the house for his son David and it is unique among all his residential designs. Your support is needed to urge the City of Phoenix to approve historic preservation designation for the house thereby extending its temporary protection from demolition.
Please sign the petition to save it, look at more great images on the Curbed LA site for the residence, and also see some scans of plans and elevations here.
Isn't that rug wonderful?