BIM
070 : 'Finding Better Analogies', with Jose Cruz, Jr
A conversation with Jose Cruz, Jr.
Special guest Jose Cruz, Jr of Integrated Projects joins the podcast to talk about the value he sees in the service he's created for digitizing "background buildings" and how his team is creating this resource using reality capture technologies, how digital twins of existing building stock has the potential to add value and jumpstart future projects that owners hire design teams and architects for, his Layer Zero analogy, and more.
Please rate ⭐⭐⭐⭐⭐ and review TRXL podcast on Apple Podcasts (or wherever you listen) and don't forget to subscribe and share this episode if you enjoyed it!
Links
Connect with Evan
Sponsor
Enscape is a real-time rendering and VR tool for the AEC market. It empowers design workflows by plugging into building modeling software and turning the models into immersive 3D experiences. Visit enscape3d.com/trxl to sign up for a free 14-day trial.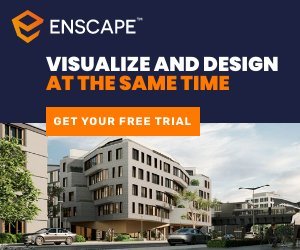 ArchIT offers Complete IT Solutions for Architecture, Design, and Engineering firms. Tired of dealing with generic IT providers? Visit www.getarchit.com and schedule your free consultation. Technology is your competitive advantage.