Leadership
069: 'Always Step Up to the Plate', with Christian Giordano
A conversation with Christian Giordano.
Special guest Christian Giordano of Mancini Duffy joins the podcast to talk about how he came to the 100-year-old firm with a vision to modernize Mancini Duffy, how he ultimately changed the firm's approach to emphasize the use of technology to transform the way designers across disciplines work, why he launched a research & development incubator—dubbed the Design Lab—to bring together designers, technologists, and clients to leverage various technologies to support their practice and to break barriers he saw that were limiting their design capabilities, and more.
Please rate ⭐⭐⭐⭐⭐ and review TRXL podcast on Apple Podcasts (or wherever you listen) and don't forget to subscribe and share this episode if you enjoyed it!
Links
Connect with Evan
Sponsor
Enscape is a real-time rendering and VR tool for the AEC market. It empowers design workflows by plugging into building modeling software and turning the models into immersive 3D experiences. Visit enscape3d.com/trxl to sign up for a free 14-day trial.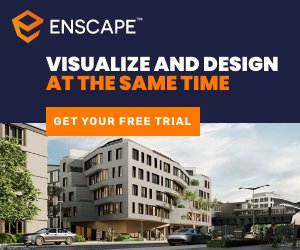 ArchIT offers Complete IT Solutions for Architecture, Design, and Engineering firms. Tired of dealing with generic IT providers? Visit www.getarchit.com and schedule your free consultation. Technology is your competitive advantage.